Rachel & Tony Deprey | 5.14.2022
What was your color palette? Why did you choose those colors?
Our color palette was teal and violet. We chose these colors because we were going for a spring look, and actually found the colors on a comic strip of "For Better or For Worse".
What was the inspiration for the look and feel of your wedding?
We tried to have more of a modern theme. We wanted our day to be elegant but not too flashy. All in all, it turned out very well!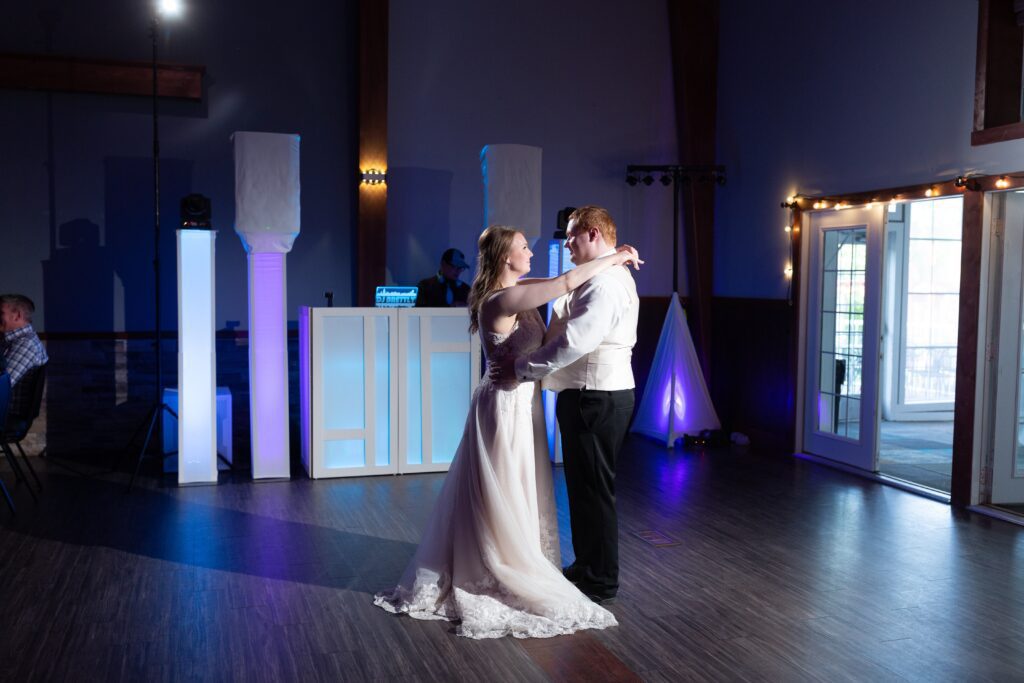 Why did you choose to host your wedding at Celebrations on the River?
Tony's family is from the Green Bay area, Rachel's family is from the Minneapolis area, while the couple lives in Madison. We wanted to have a halfway point for everyone to come together and celebrate our day. We also really liked the city of La Crosse from an anniversary trip.
What was your favorite moment of your wedding day?
Our favorite moment was the outdoor ceremony. The weather was beautiful and we both were set on having the ceremony outside. A bonus was that we got to have a close friend marry us!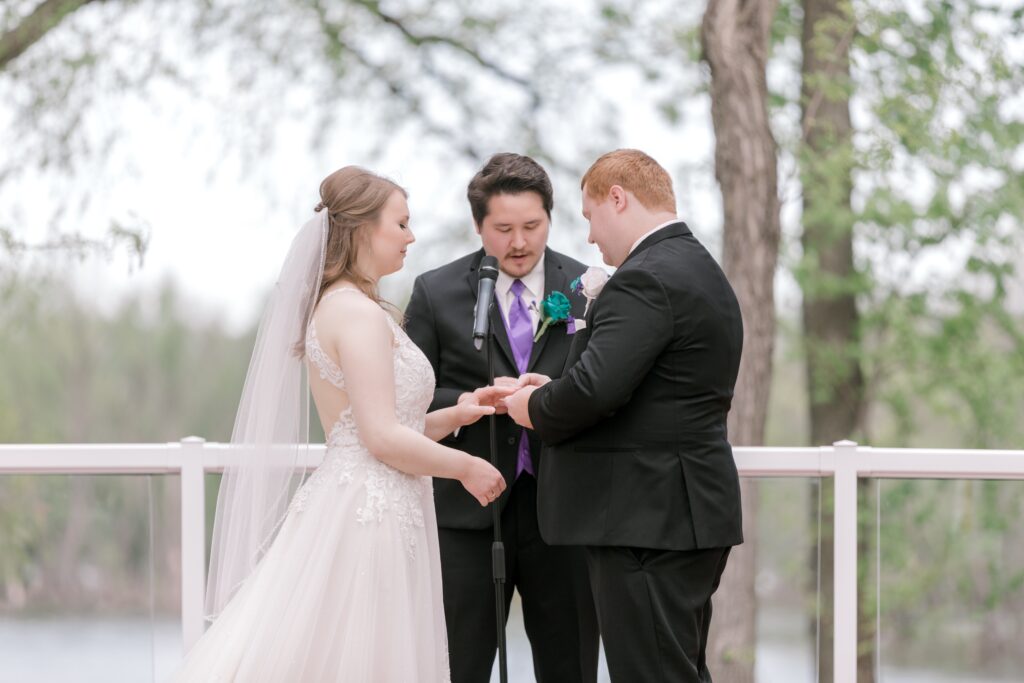 Would you change anything if you could do it all over again?
There was nothing that we wanted to change. If anything, we wish that day had lasted just a little bit longer! We wanted to cherish every moment as it happened.
What was one thing you obsessed over, but realized it did not matter?
We spent a lot of time obsessing over what other people thought about what we were doing for our wedding day. At the end of it all, it was OUR wedding day, and it only mattered what WE had wanted. We were able to let go and enjoy our day, and we didn't care if anyone else had an opinion of why we did our wedding the way that we did.
What advice do you have for future couples planning their weddings?
Don't stress too much about making everything work. The day will be magical–however it works out. We also suggest not worrying over the little things, like what table to put certain pictures on–it's all going to look beautiful at the end of the day.
How did you manage your guest count?
We created a spreadsheet with the names, addresses, and potential guest count. As we received our RSVPs back, we would update the guest count in real time. We also used the same spreadsheet when it came to our wedding gifts and for writing out thank you notes.
Who were your vendors? (DJ, Photographer, Flowers, Hair/Makeup, Dessert, etc.) How did you choose them?
Hair: Taylor Anderson
Makeup: Brooke Weber
Bride's Dress: The Wedding Tree
Florist: Flowers N Gifts by Judy
Caterer/Dessert: Celebrations on the River
Entertainment: DJ Brettly.
Photography: Volkman Photography.
We did a VIP Package deal through Celebrations, which gave us a list of preferred vendors. Early in our engagement, we booked our vendors as quickly as possible. We looked over the reviews of the vendors online and made our decision that way. According to our wedding planner, we hit the jackpot with our vendors!