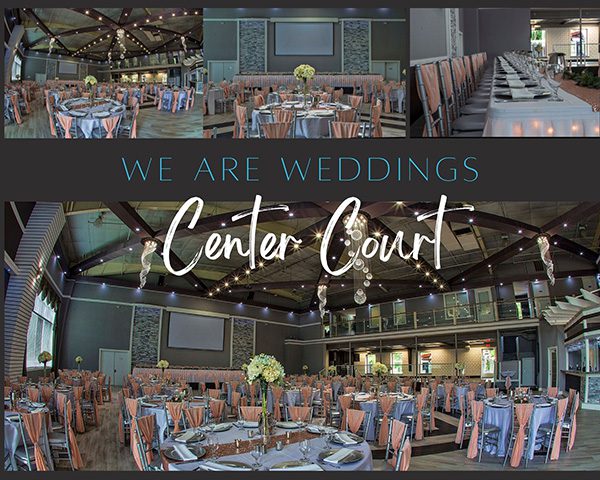 Center Court accommodates up to 400+ guests for weddings, banquets, and special events. The stunning riverside venue features unmatched elegance, breathtaking views of the river, gorgeous gardens, an outdoor patio overlooking a brilliant riverside wedding altar, and topped off with the best bridal suite in Wisconsin.
Schedule a tour, and you'll see a stunning riverside banquet hall with high-rise ceilings, custom LED lighting, gorgeous crystal chandeliers, and a 1st class modern look that makes every event look amazing.
Last but not least is our simple and transparent pricing model that includes exceptional value with uncompromising standards. Compare our venue, compare our prices, and you'll see why Celebrations is the best fit for you.
La Crosse, WI 54650  |  Map It
Located just two blocks off I-90, we are centrally located in La Crosse, WI. Easy access coming from downtown or just a few minutes from the airport with plenty of free parking.
Center Court - Photo Gallery
Center Court - Bridal Suite
Is the perfect place for you and your bridal party to get the final touches ready for your big day! Sip on mimosas in your beautiful bridal suite while your photographer takes the coveted "getting ready" pictures of you, your bridal party, and your family.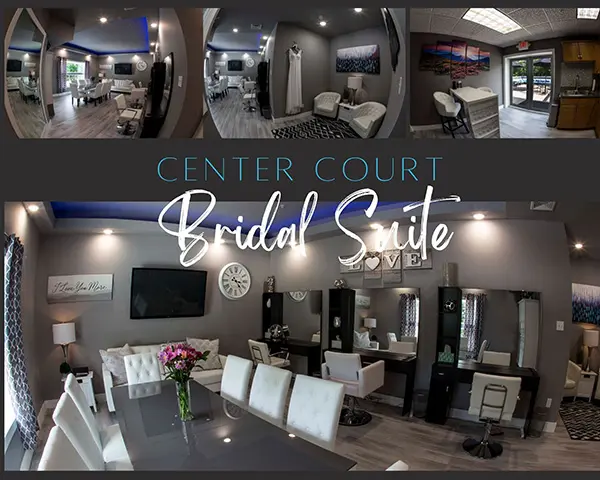 Bridal Suite: Size and Capacity
Center Court - Ceremony Altar
Center Court features a gorgeous outdoor wedding altar overlooking the river for you to say your I do's. Located just off the water, surrounded by woods and gardens, an outdoor gazebo with glass railings provides the perfect wedding altar or stage for your event.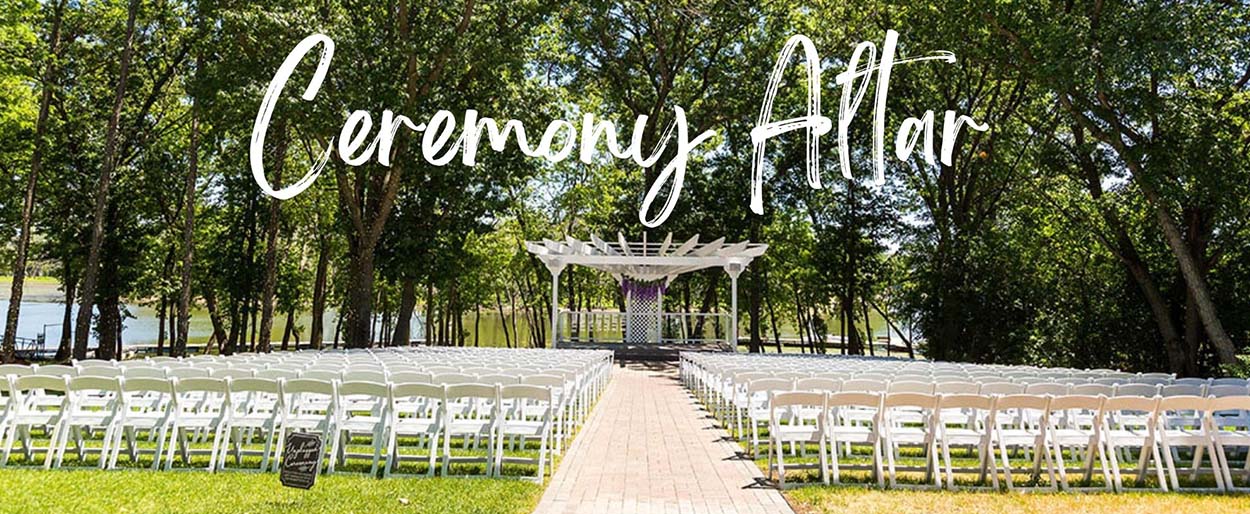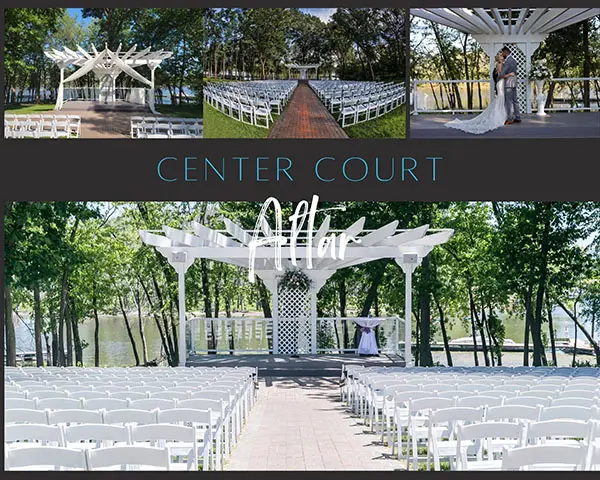 Center Court - Outdoor Bar and Patio
Few can match the ambiance of Celebrations' outdoor patio with a full service bar overlooking the river, woods, and gardens. Center Court's patio is connected to the banquet hall, accommodates 150+ guests, and offers a one-of-a-kind atmosphere.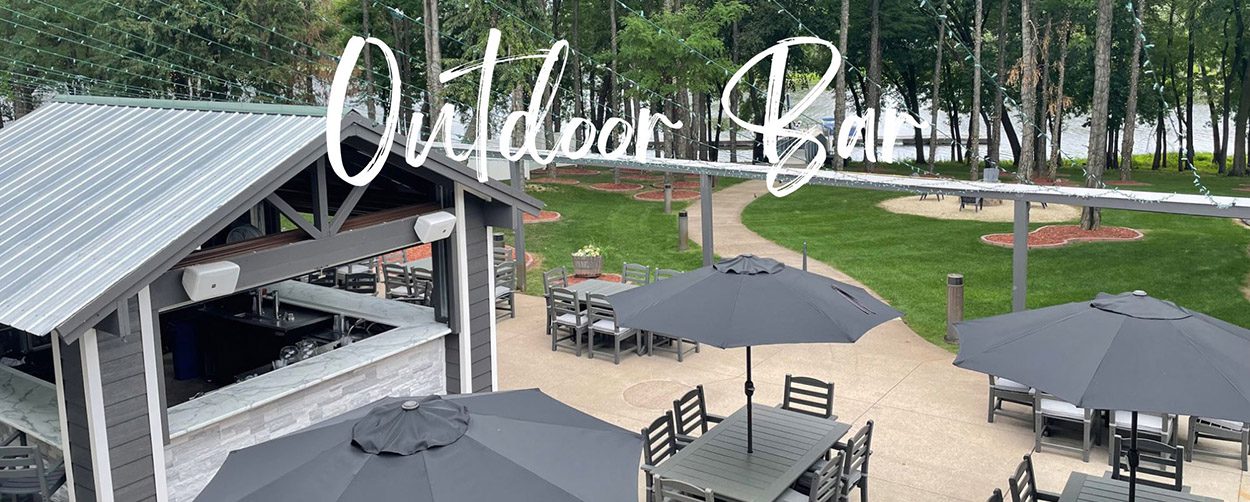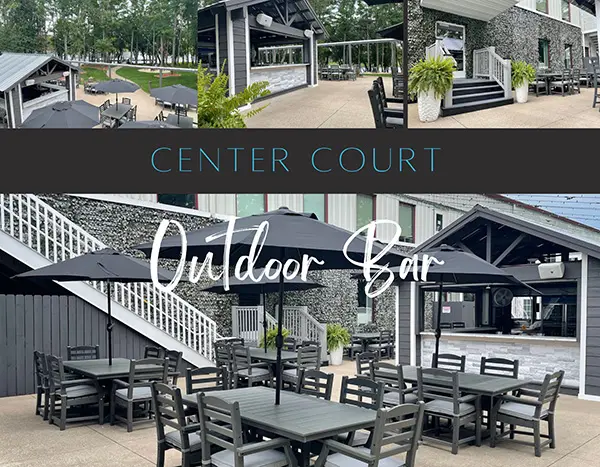 Outdoor Bar & Patio Features
Center Court - Rental Fees
Compare our venue, compare our prices, and you'll see why Celebrations is the best fit for you!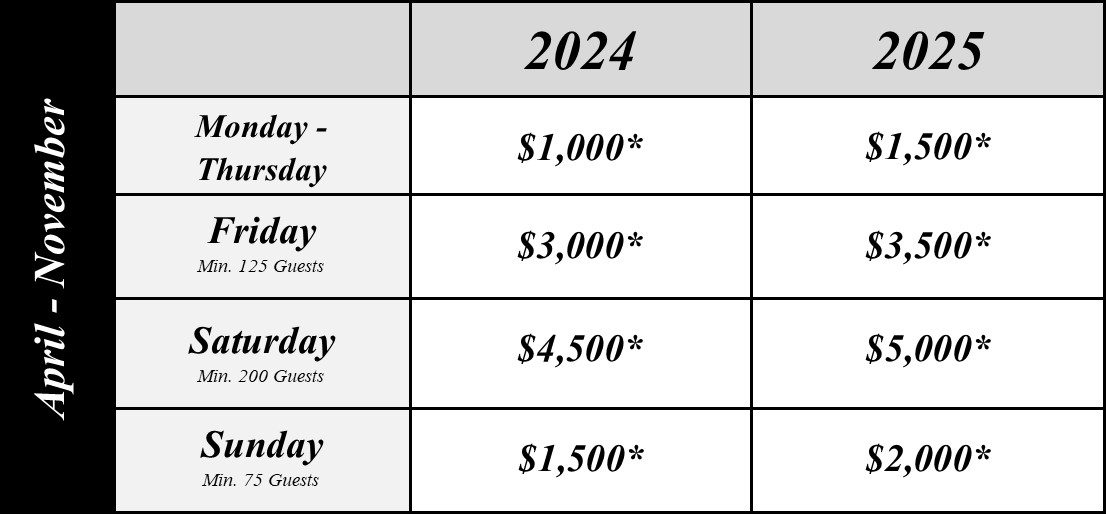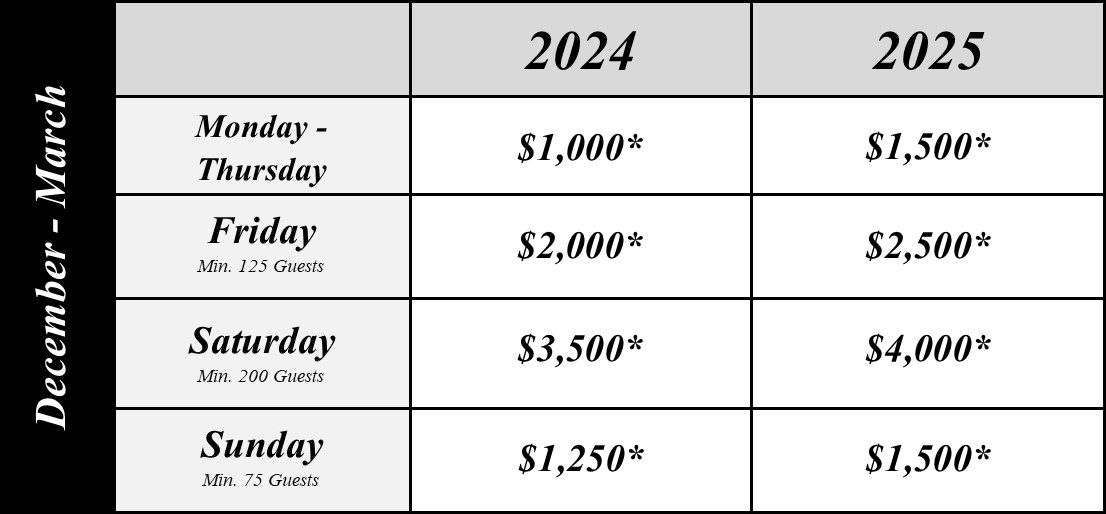 Contact a Celebrations' Event Planner Today!
Celebrations' professional Wedding and Event Planners are ready to help you plan the perfect day.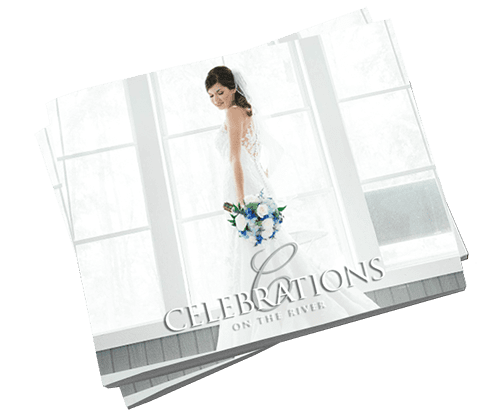 Get Your Free Venue Brochure!
*Final room rental price based on final guest count. Sales tax not included. Minimum food and drink spends required. Staff service fee applies. See agreement for full details.