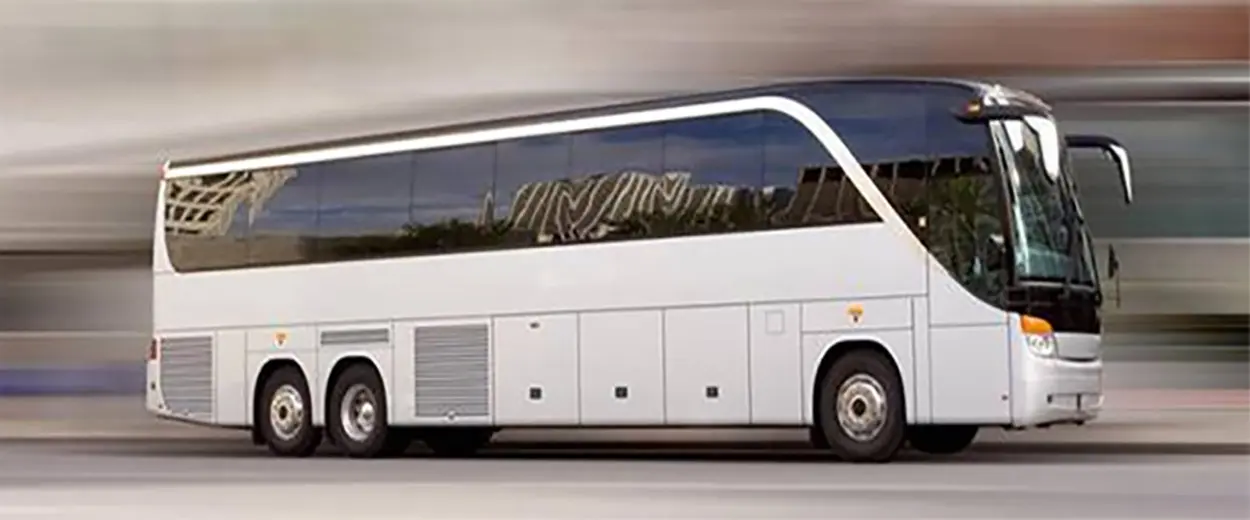 Pick-Up and Drop-Off
Services for Your Wedding Party
Celebrations offers a shuttle service, to get your guests to and from preferred partner hotels.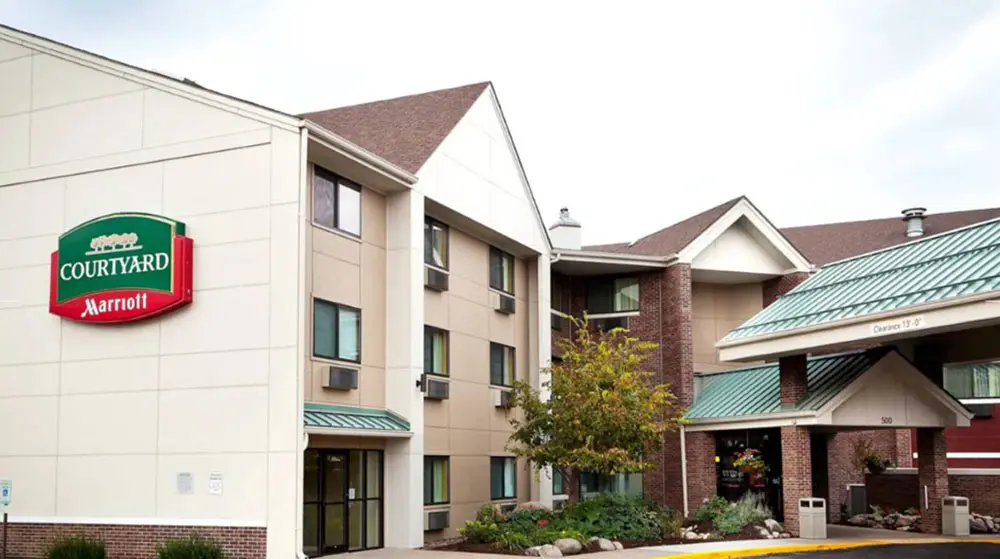 Courtyard Marriott La Crosse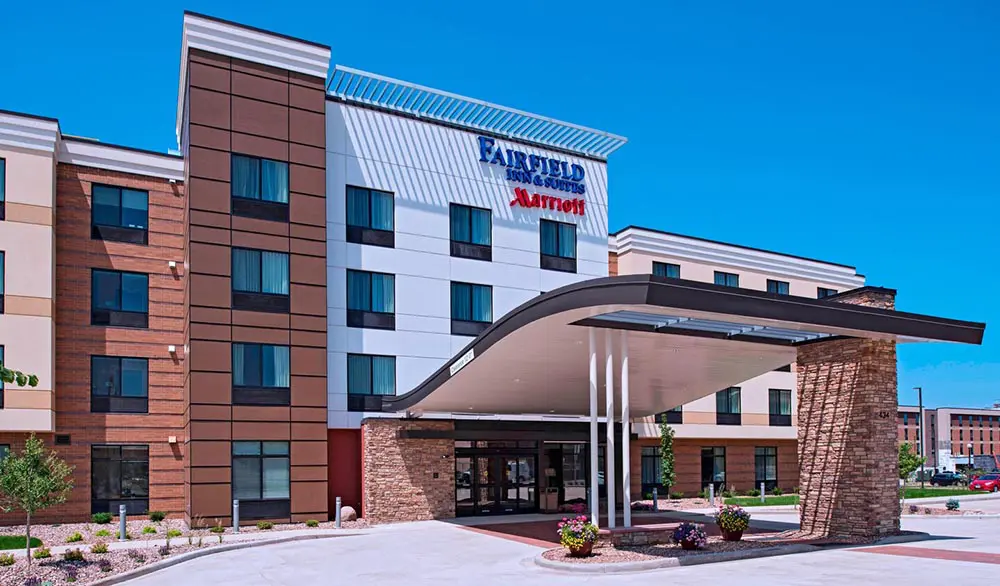 Fairfield Inn and Suites Downtown La Crosse
Travel with confidence at Fairfield Inn & Suites by Marriott® a hotel with outstanding service for an easy and comfortable stay at an exceptional value. We are always ready to welcome you to our thoughtfully designed guest rooms and suites with plenty of room to work and relax. Free Wi-Fi throughout the hotel will keep you connected during your stay, and our pool and fitness center will help you stay on track. Spread out in our vibrant lobby, with spaces to gather, relax and work. And jump-start each day with our free breakfast, now with more hot choices like scrambled eggs, sausage, and oatmeal, plus favorites including fresh fruit and yogurt. You'll always find the courteous service you deserve, plus all the little things you expect from Fairfield Inn & Suites during your stay. Ask us about The Fairfield 100% Guarantee, where we promise you'll be satisfied, or we'll make it right. That's our commitment to you.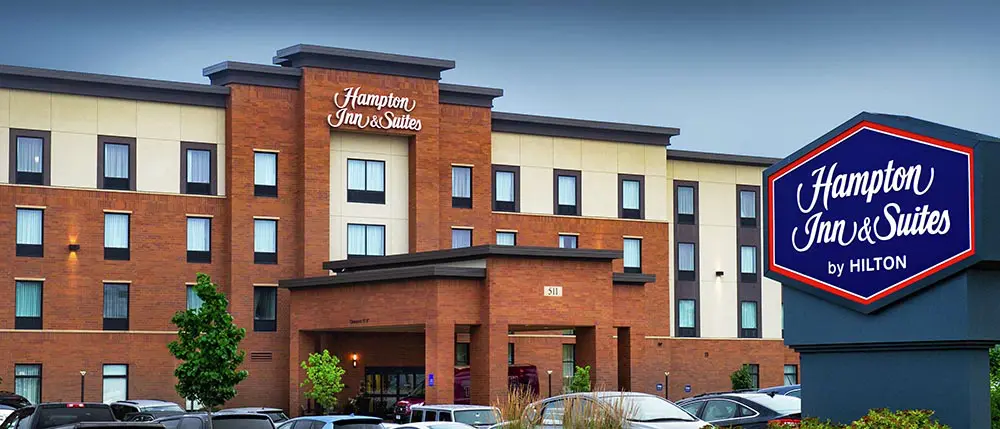 Hampton Inn & Suites La Crosse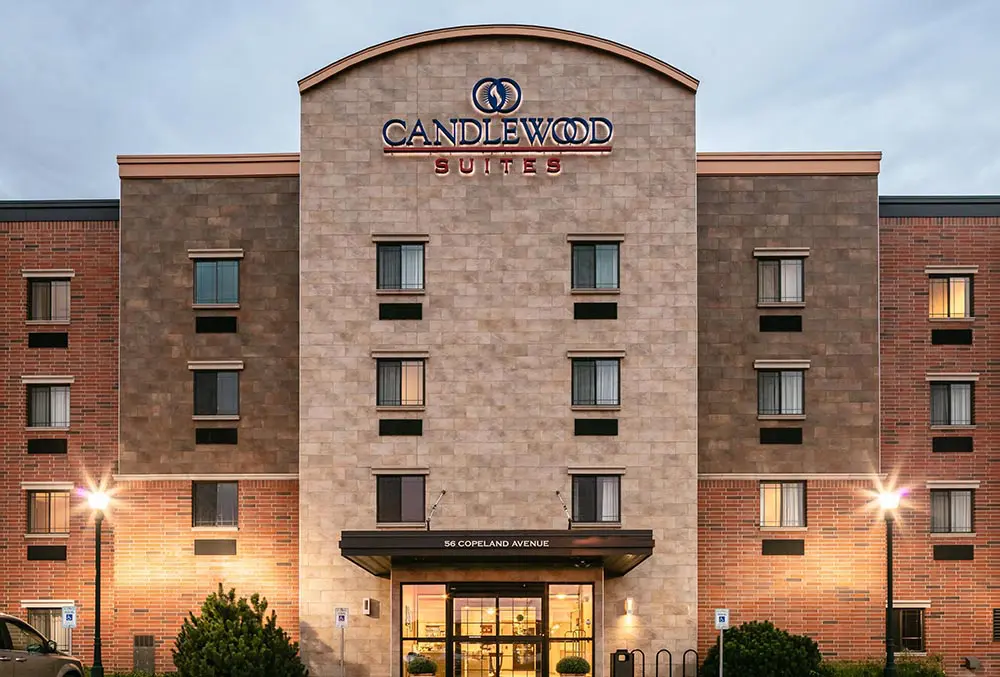 *Contact person verified as of 3/24/23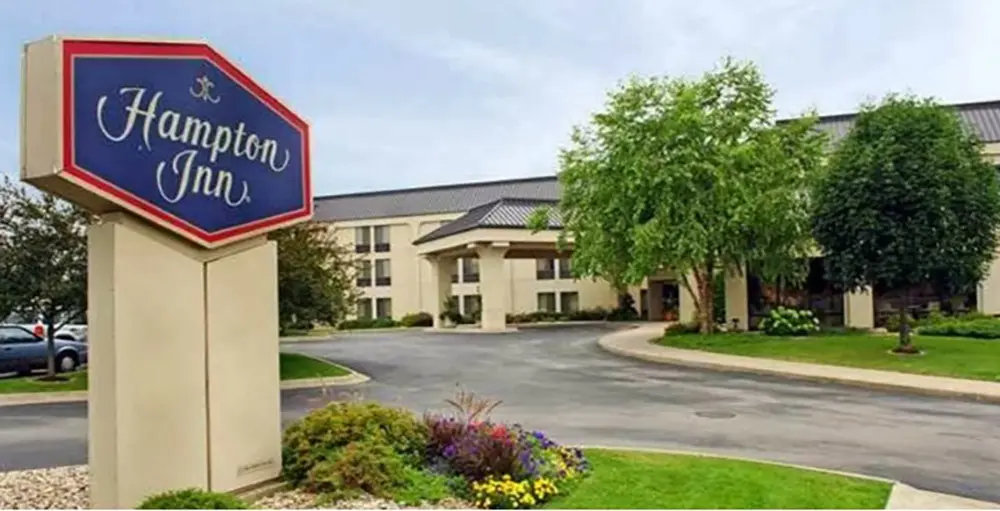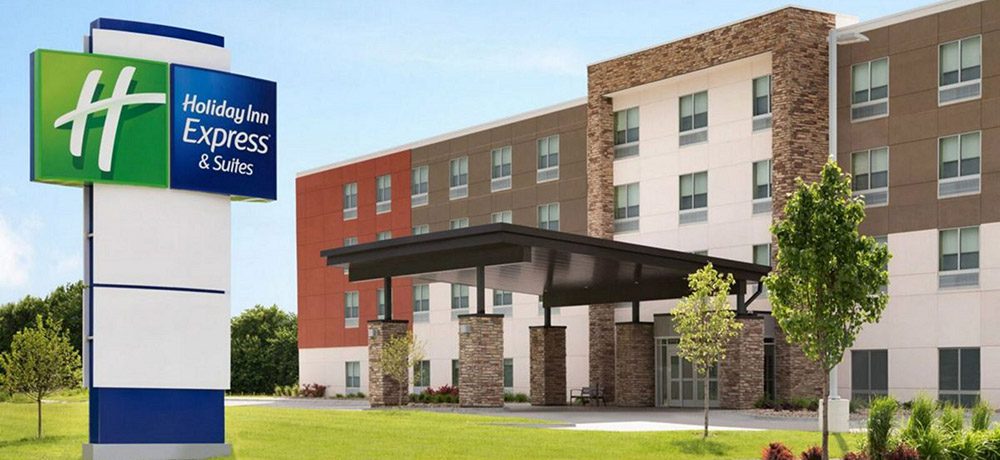 Holiday Inn Express & Suites Onalaska
Conveniently located off of Interstate 90 in Onalaska. This is an ideal location for shopping, entertainment, eating, sightseeing, and even health care needs for guests.
His new hotel in the heart of Onalaska is less than a mile from several shopping centers including the Valley View Mall, Kohl's, Target, Old Navy, and Tj Maxx. We are 7 miles from Historic Downtown LaCrosse. We welcome students, their families, and anyone coming to visit one of the local colleges in LaCrosse: UW-L, Western Wisconsin Technical College, or Viterbo University. Outdoor enthusiasts will always have plenty to keep them active from hiking Hixon Forest or snowmobiling on one of several groomed trails maintained by local clubs.
It's our pleasure to take you to and from the LaCrosse Regional Airport in our free shuttle service for your convenience. We also provide transportation to and from the LaCrosse Amtrak Station as well.
Our accommodations also off free WIFI, parking, and hot breakfast. Maintaining your workout routine at our 24-hour fitness center or taking a swim in the pool, then relaxing in the hot tub. Each room is equipped with a microwave, mini-fridge, Keurig, 50" adjustable mount TV, USB charging ports, and plenty of plug outlets with a spacious floor plan.
Come stay at Holiday Inn Express & Suites Onalaska/LaCrosse! Our friendly and knowledgeable staff will ensure it is an enjoyable and memorable experience for you in the Coulee Region.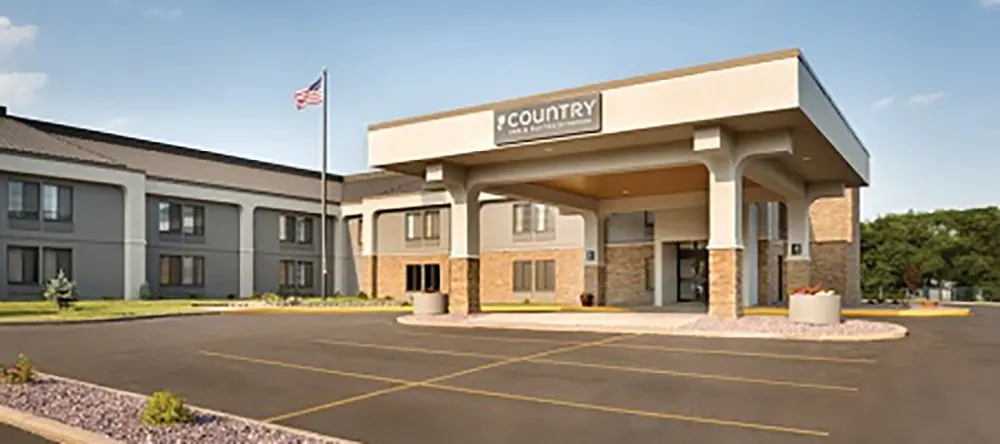 *Contact person verified as of 8/10/2020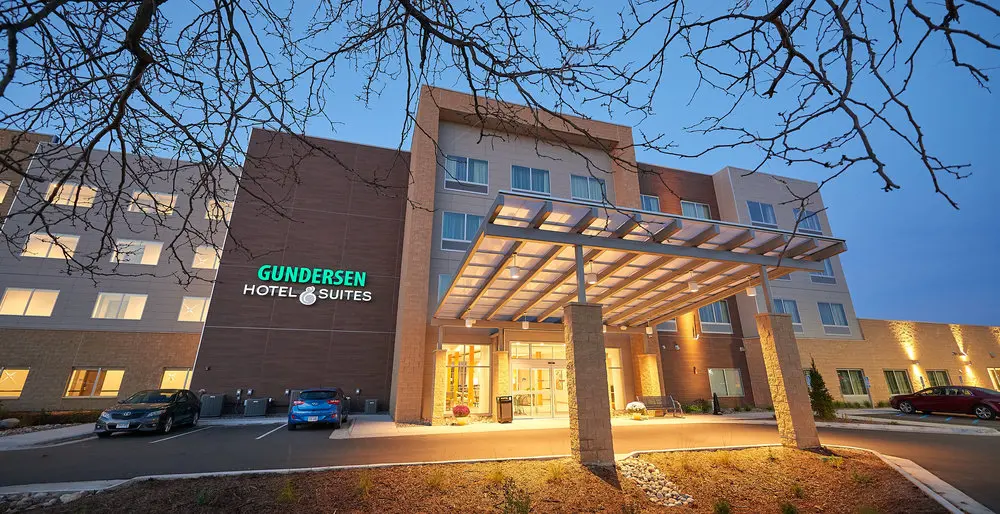 ✔All reservations are booked directly with the hotel(s). All room bookings, price negotiations, reservations updates are strictly between you and the hotel(s). Celebrations does not offer assistance with reservations.
✔ When booking room block(s) at partnered hotels, tell each hotel your wedding is at Celebrations.
✔ Make sure you book your room block(s) for the entire duration your guests may need. Some blocks are for one day. Others are for two days.
✔ Final price will be determined by the final amount of rooms booked and paid for, under your room block name, at the preferred partner hotels.
✔ Make sure your guests book their room(s) under your hotel block name, so you get credit. Rooms booked outside your block, do not count. Rooms booked at hotels outside our partner hotels, do not count.
Two options are available...
✔ 27-Passenger Coach Bus. Spacious comfortable interior featuring TVs, DVD Players, reclining deep cushion seating and overhead storage.
✔56-Passenger Coach Bus. Full-size motor coach with luggage storage, climate control, onboard restroom, DVD player, CD player, and PA system. It has two rows of double reclining seats with arms and footrests.
✔ Yes, you can choose a 55-passenger or 27-passenger shuttle bus.
✔ The shuttle will make trips as often as possible. Typically, on the hour, every hour. However, this is largely determined by your guest count, how many hotels and the location on the hotels.
✔ The shuttle will only go to and from partner hotels, unless you book the largest package. Then it will travel to any hotels and/or destinations you like within 20 miles of La Crosse, WI.
✔ Yes, the 55 passenger shuttle has a bathroom on board. The 27 passenger shuttle does not have a bathroom on bard.
✔ Yes, alcohol is allowed on the shuttle but must be purchased from Celebrations.
✔ You are responsible for any damage to the shuttle. Normal cleanup is included, however, vomit and other excessive cleanup is your responsibility and will be charged to your credit card on file.
✔There's two important deadlines when booking the shuttle...
You can reserve the shuttle no earlier than 6 months prior to your event.
Shuttle reservations must be finalized 2 months prior to your event.
No. You do not have to book the hotel shuttle to host your event at Celebrations. We have free on-site parking for guests as well. However, we do encourage booking the shuttle on Saturdays during the wedding season as it helps create a safer and more efficient experience for all guests.
Reservations and signed agreement required 60 days prior to event date.
*Subject to availability. Restrictions apply. Sales tax not included. Pricing subject to change. Reservations and signed agreement required 60 days prior to event date. Agreement cannot be signed more than 6 months prior to event date. No exceptions. See event planner for details.