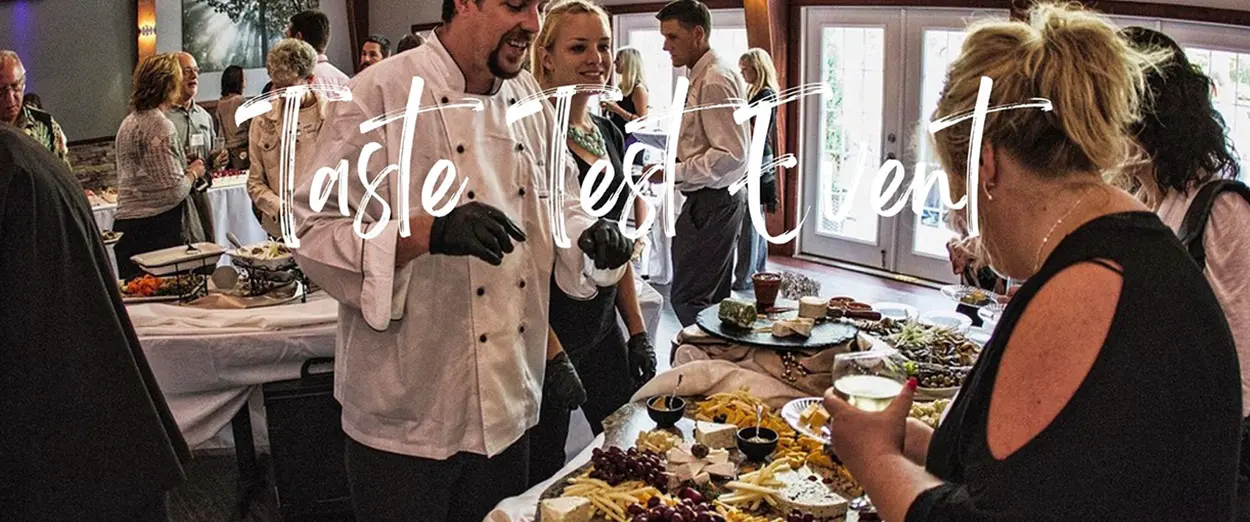 PLEASE READ CAREFULLY:
This is ONLY for Celebrations brides/grooms who already have their wedding booked. This is NOT A PUBLIC EVENT.
You may attend one complimentary Taste Test Event.
Please RSVP ONE TIME ONLY for all guests.
A maximum of 6 total guests is allowed, per wedding. (Including the Bride and Groom)
Children under the age of 18 are not allowed.
The bride and groom are complimentary. Additional fee(s) apply for additional guests. All additional fees are added to your invoice. Sorry, day of event payment(s) are not accepted.
A maximum of 150 guests are allowed at each Taste Test Event.
WE HIGHLY RECOMMENDED you attend the Taste Test Event 6-9 months prior to your wedding, but not sooner.
To RSVP to the Taste Test Event, please complete the following form.
"*" indicates required fields