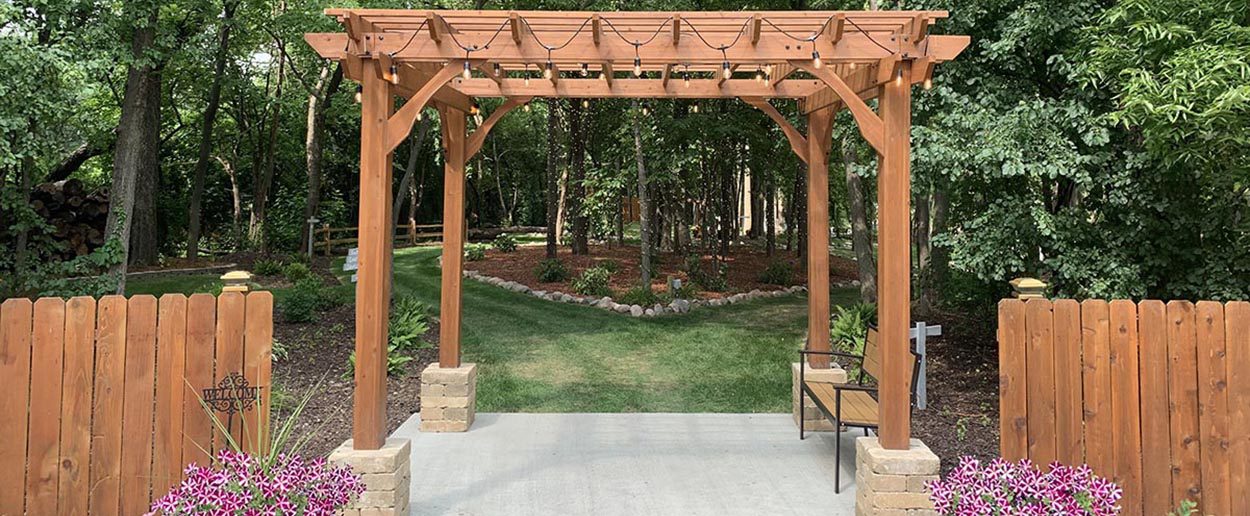 Welcome to the Picture Paths... the perfect opportunity to capture your endless love through unique picture-picture backdrops. Walk hand-in-hand through the Picture Paths, a magical forest full of love, covered in flowers and breathtaking beauty for your wedding day.
Exclusive to Celebrations' Brides
These stunning new paths are located right on property where your perfect wedding will be held. Grab your photographer and capture life-long memories and Instagram-worthy pictures instantly making your friends jealous and melting your heart. The Picture Paths are complimentary and available only to Celebrations' couples.
Intersection of Love & Happiness
Contact a Celebrations Event Planner Today!
*Available exclusively to Celebrations couples. Complimentary, included your room rental fee(s). See Agreement for details. Some restrictions apply.