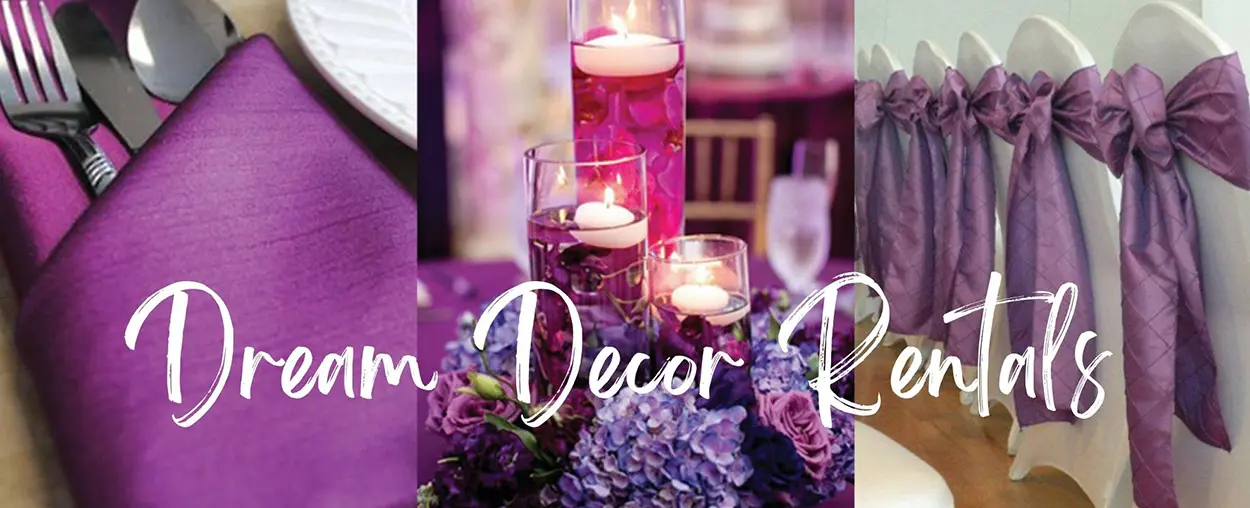 Celebrations makes it easy to rent decor for your event! We cut out all the hassles of having to buy and resell decor. Plus, we'll save you time and money too! All decor items are available to rent at Celebrations or rent and bring to other venues.
Select your preferred pick-up and return dates below, then browse through the variety of available decor options.

All products must be returned by the date and time you selected online. Late return fees apply if you miss the return deadline.
Our address is 2100 Dawson Avenue in La Crosse, WI 54603. Go to the south end of the building where you will see a bright blue door. Then call (608)-783-3335 and someone will meet you at the door.
Depending on the item(s), yes we may buy more or purchase new décor for you and rent it to you. It just depends on what type of décor, colors, popularity, price and other factors. Email events@celebrationslacrosse.com or call (608)-783-3335 to inquire.
No, all décor is available to rent at Celebrations and is available to rent and take to other venues. 
Yes! Delivery is available with a minimum base fee of $100 and $4/per mile after that, up to 125 miles. 
You are responsible for all setup and cleanup, with the exception of certain items that setup is included in the rental.
If damage occurs during your rental, you will be charged to fix it. If something is broke, missing or unfixable, you are charged the replacement fee. The replacement costs is listed under each product.
You may pick up your décor on the date and time you selected online.
Available exclusively to Celebrations' couples. Having your wedding at Celebrations gives you access to tons of decor, as well as exclusive options only available here. Best of all, we do all the work for you, including setting up and tearing down.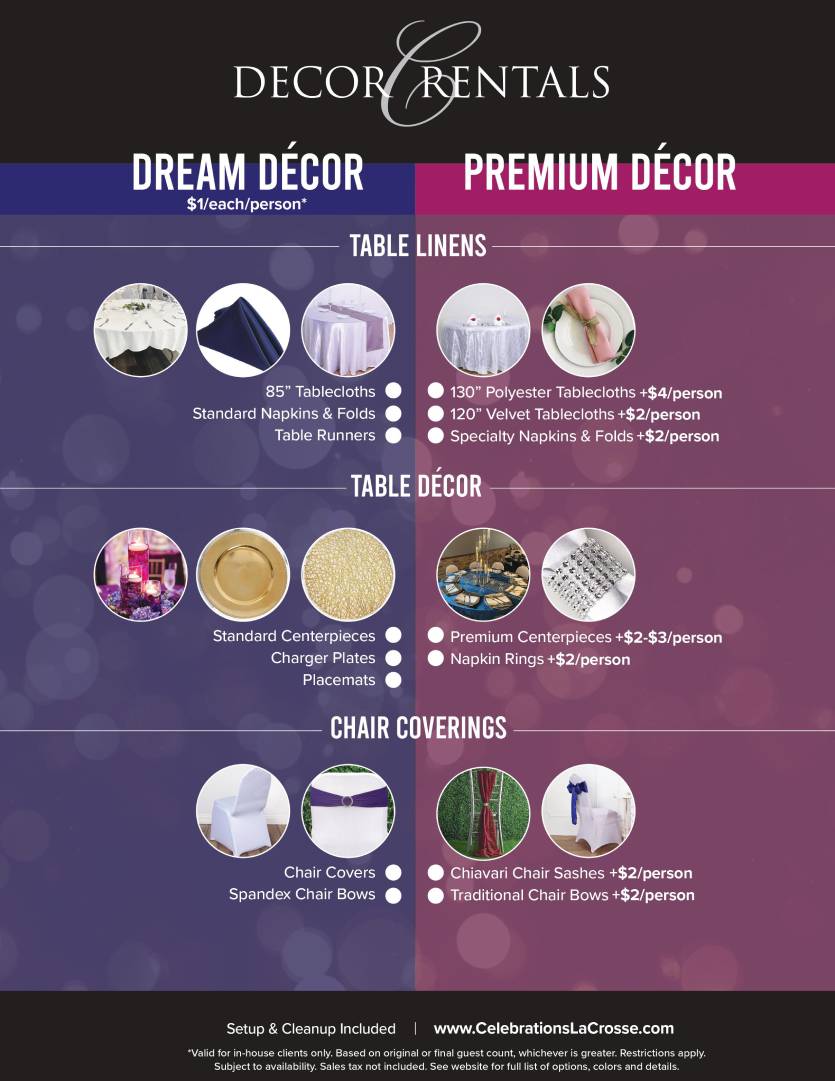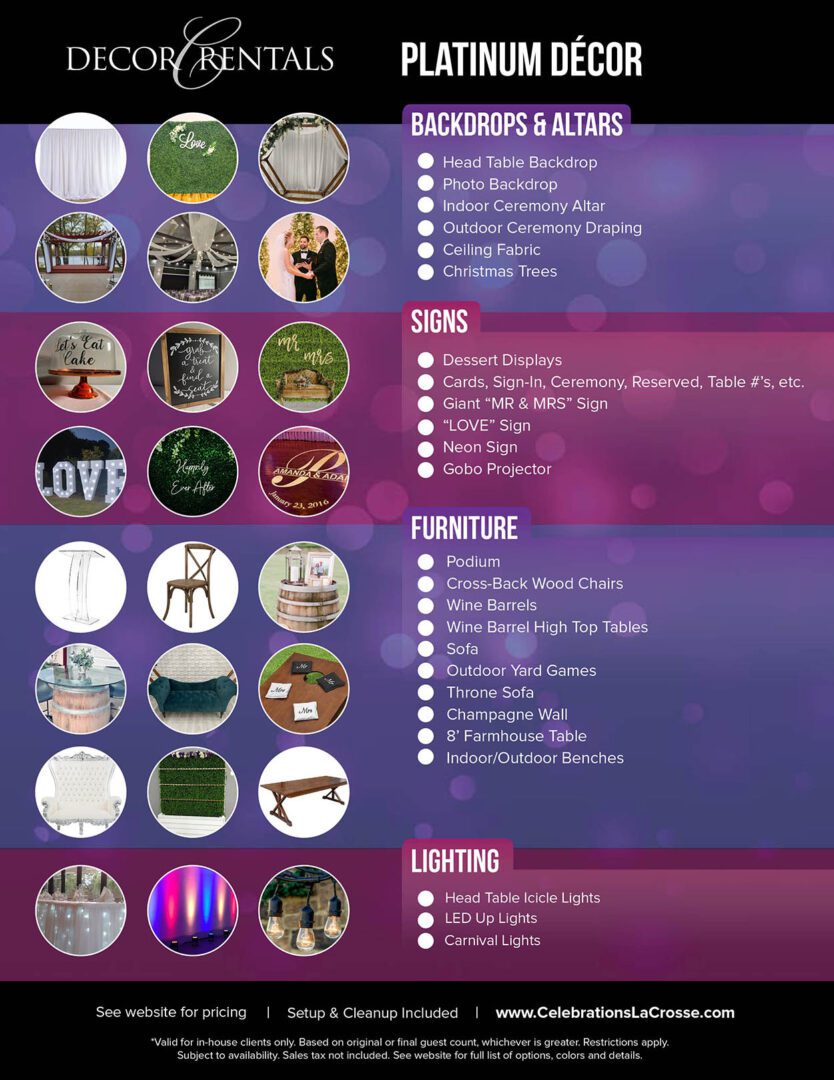 Already a Celebrations Bride?
We will always honor the original pricing and the original decor options from the time you booked. Additional decor added after you booked are subject to updated prices, as we are constantly adding and updating our inventory to the latest trends. For more information, call (608) 783-3335, email us or submit your inquiry online.
*Sales tax not included. Subject to availability. First come, first served. No holds.  If renting outside of Celebrations, a separate agreement is required. Restrictions apply.

**Most platinum decor options are new in 2022 and therefore not part of any unlimited decor packages for Celebrations' couples. The price and package options at the time of booking will always be honored. See event planner for details.