Katelyn Evenson-Woodard & Evan Woodard | 5.22.2022
What was your color palette? Why did you choose those colors?
Blue, Silver, White— they were the colors at the college we both graduated from!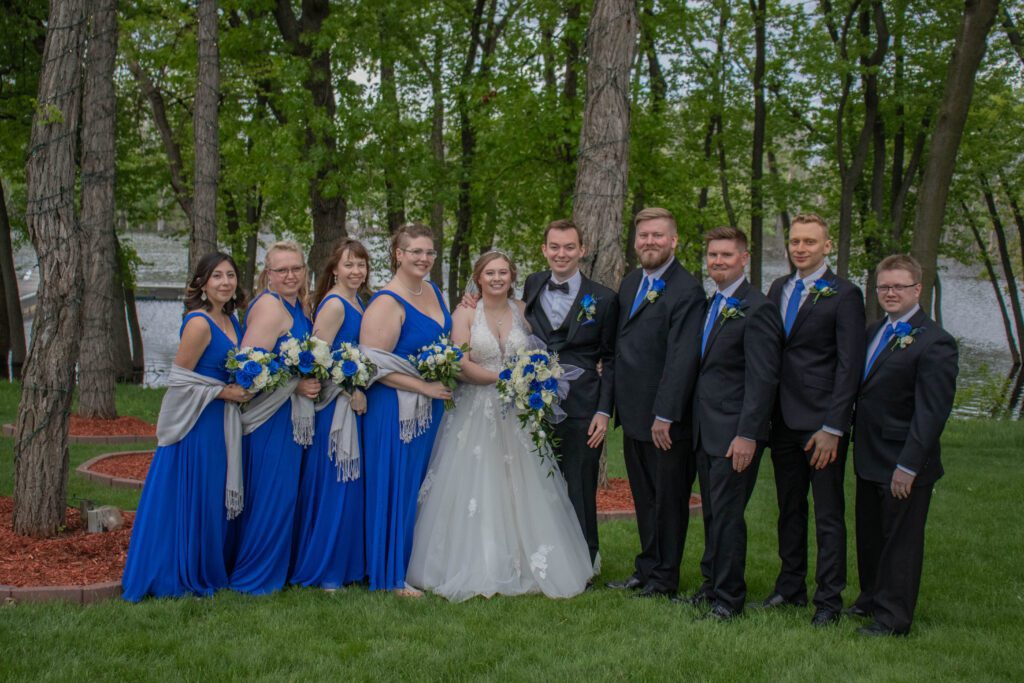 What was the inspiration for the look and feel of your wedding?
We wanted more of a rustic yet classic look. We love rustic wooden signs, lanterns, those types of things.
Why did you choose to host your wedding at Celebrations on the River?
We LOVED the different package options and we could pick and choose from different ones to fit our budget and get everything we could ever want.
What was your favorite moment of your wedding day?
It was all so great, but we loved walking through the picture paths after our ceremony the most. It gave us some intimate time together as husband and wife to relax and get some wonderful photos before going back for the reception.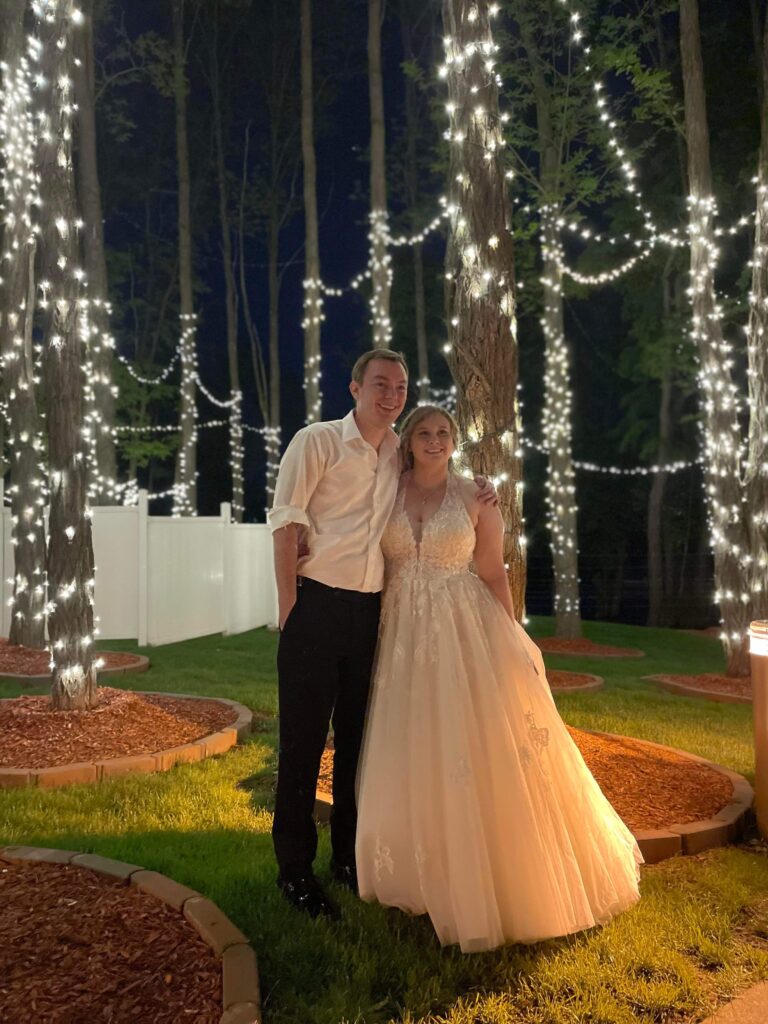 Would you change anything if you could do it all over again?
Not at all, the day was absolutely perfect.
What was one thing you obsessed over, but realized it did not matter?
I was worried about the overall sound during the ceremony and reception but it turned out great, as Celebrations had many microphone options, and our pastor held ours during the ceremony which worked great. The DJ's sound system was amazing, and our PowerPoint with music during dinner played perfectly.
What advice do you have for future couples planning their weddings?
All-inclusive type packages help take away SOOO much stress. I've always been told planning a wedding is so stressful to get all the details right, but with the packages at Celebrations they took care of the super specific details. We didn't have to stress at all and we felt so calm and enjoyed our wedding day so much as everything was taken care of for us. 🙂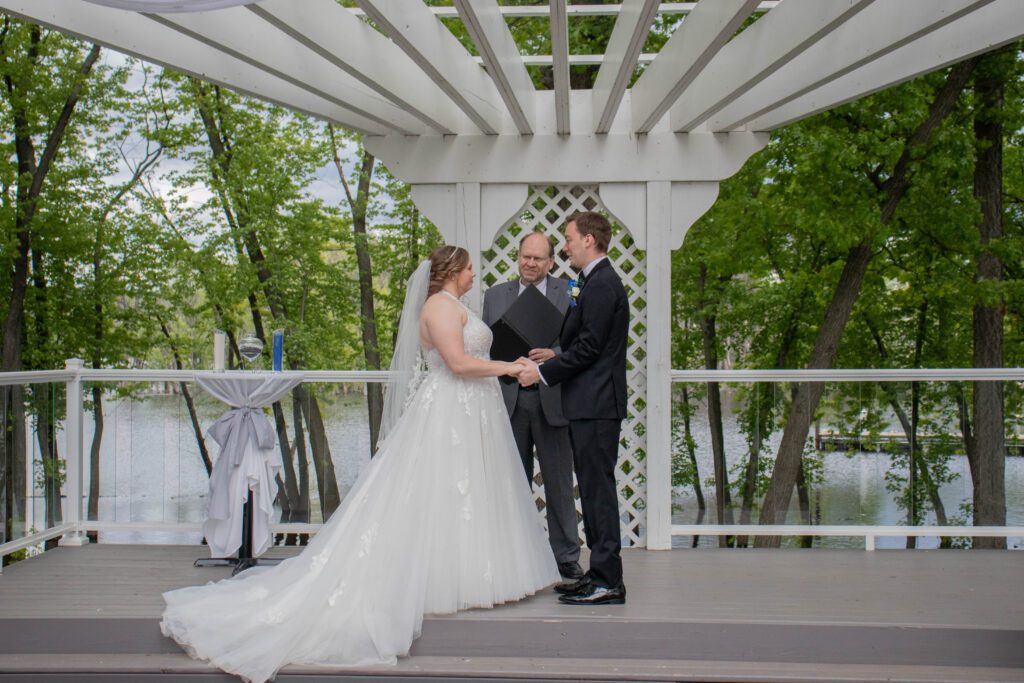 How did you manage your guest count?
We wanted a smaller, more intimate wedding so we used The Knot to manage dinner option choices, for RSVP's, and then we had all the contact information for each person on there as well. It was super helpful for writing thank yous after the fact too!
Who were your vendors? (DJ, Photographer, Flowers, Hair/Makeup, Dessert, etc.) How did you choose them?
DJ Alec and also Orange Pearl Salon were choices we made in Celebrations package options. They were AMAZING, and did such a great job on our wedding day! We had a family friend for photos, but Bailey Nelson (bVisions media) was an amazing videographer and he had great advice on the day of the wedding as well. For dessert we used Meringue Bakery, which was great because you have a meeting where you can try like 20 cake flavors and pick from those. It was great!