Court Yard - Opens May 2023*
Celebrations is beyond excited to announce our biggest expansion to date. In May 2023, Celebrations will open a brand new, 325 person venue, named the Court Yard. The Court Yard will be unlike any venue in La Crosse. Featuring jaw-dropping elegance, a stunning modern design, gorgeous bridal suite, groom suite, indoor and outdoor bars, topped off with an unbelievable outdoor courtyard for your ceremony. 
Since we announced the opening in January 2023, 34+ brides have booked the Court Yard. Dates are going fast! These dates and a few others are still available...
July 1, 2023
July 8, 2023
July 22, 2023
July 29, 2023
August 12, 2023
August 26, 2023
September 2, 2023
September 9, 2023
Interested in Fridays or Sundays? Or 2024? Inquire today before early bird discounts end.
Court Yard - Outdoor Altar, Patio & Bar
A brand new 2,400+ square foot addition will be added to the building, creating a gorgeous Court Yard for your outdoor ceremony and cocktail party.
Outdoor Altar & Patio Features
Court Yard - Design & Floor Plan**
The interior design of the Court Yard will be timeless, ultra-modern and on-trend with a neutral vibe making it easy to sync with any décor.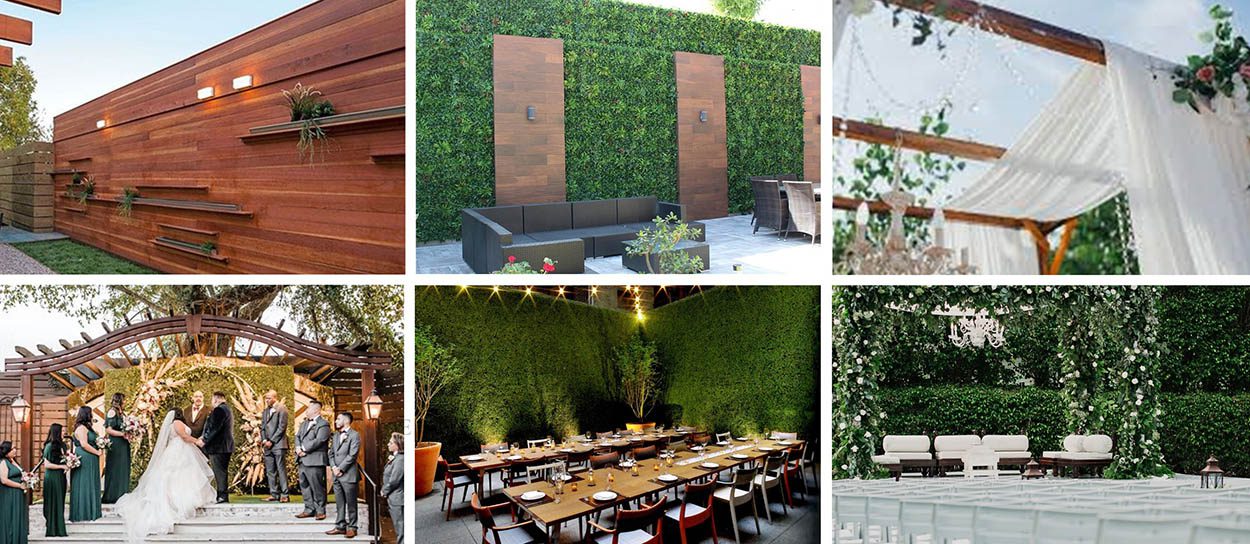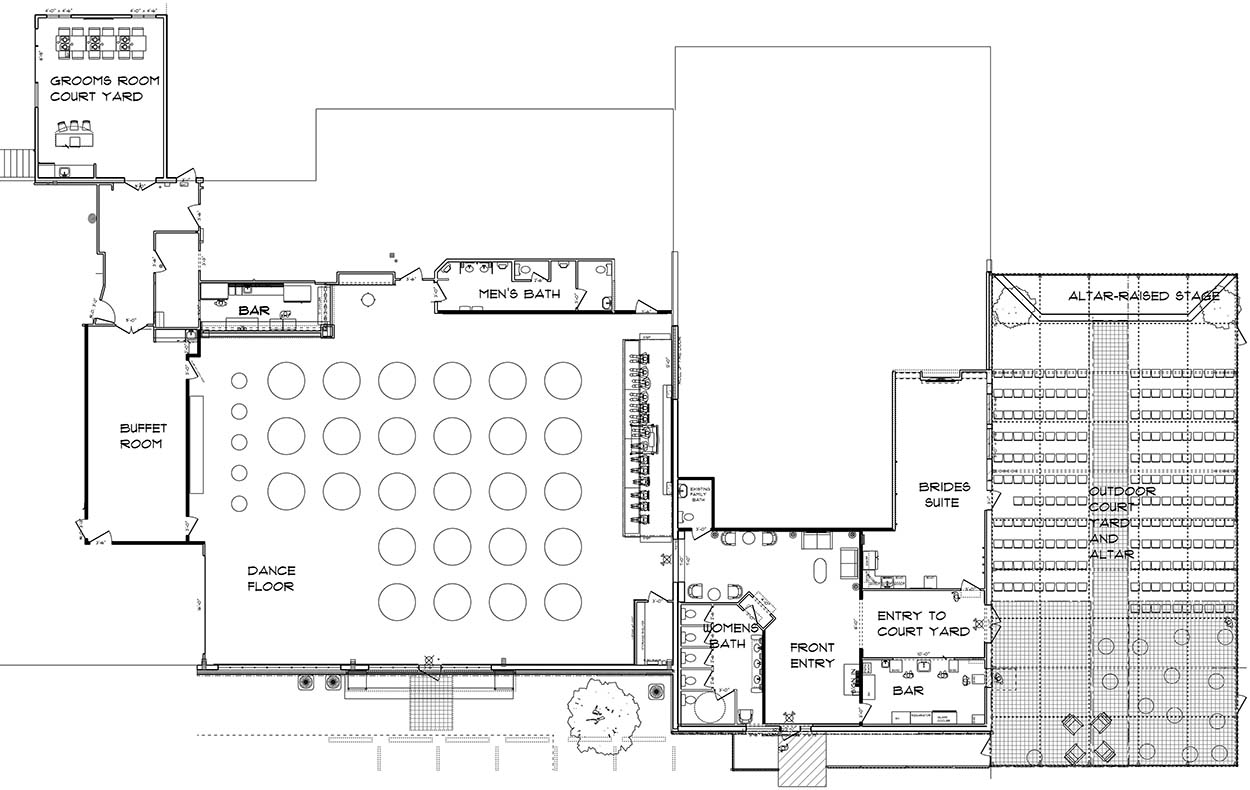 2023 Dates Now Available + Early Bird Pricing
Many summer and fall Saturdays in 2023 are now available! Early bird discounts available for 2023 weddings, booked before April 2023.
Compare our venue, compare our prices, and you'll see why Celebrations is the best fit for you!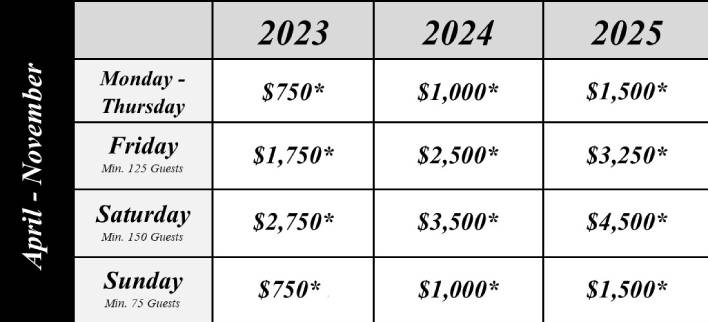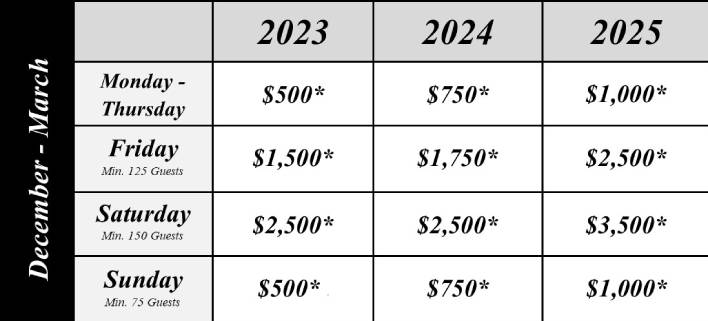 *Sales tax not included. Minimum food and drink spends required. Staff service fee applies. See agreement for full details.
Contact a Celebrations' Event Planner Today
Celebrations' professional Wedding and Event Planners are ready to help you plan the perfect day.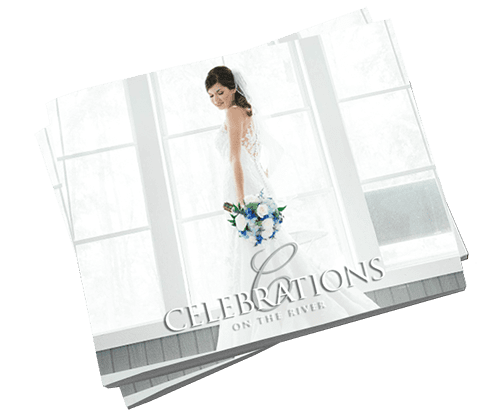 Get Your Free Venue Brochure!
*Estimated date of completion. Completion date may vary depending on permits, construction delays, material(s) and labor availability, weather, and other factors out of our control.
**Floor plans, 3D renderings and pictures are for illustration purposes only. Actual completed room will vary. Celebrations reserves the right to make changes at our sole discretion without notice.