Popular & Fun Appetizer Ideas
When your beautiful wedding ceremony has just finished and the night's reception is about to begin, what are your guests doing? They are usually socializing and catching up with one another, while enjoying some appetizers. Your guests will have an enjoyable time waiting for dinner to start. Here are a few popular and appetizing ideas to really set the night off.
Charcuterie Board
A charcuterie board is a great way to present delicious food in a colorful way. All your guests will love all of the options to choose from presented in an aesthetically pleasing way!
Skewers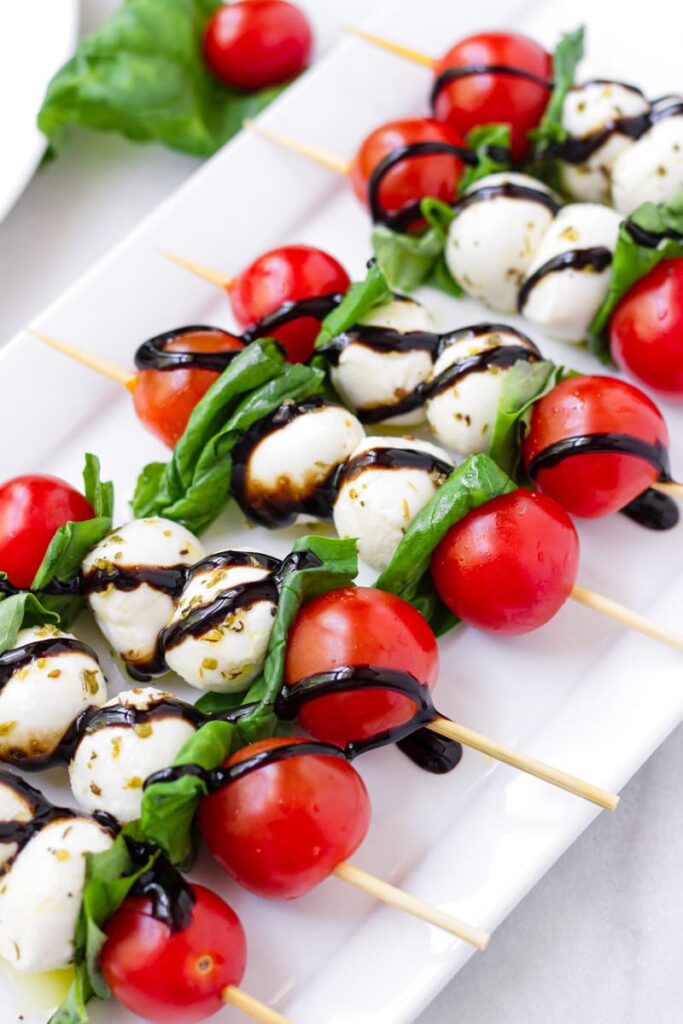 Skewers are an amazing choice because they provide fun flavors and combinations to please everyone's pallet. Pictured here is a refreshing choice of watermelon, pepper jack cheese, and basil. The second one is a crowd favorite, a caprese skewer!
BBQ Meatballs
Meatballs are always a good classic option, everyone loves the savory and bold flavors. Definitely a comfort food for you and your guests!
Italian Bruschetta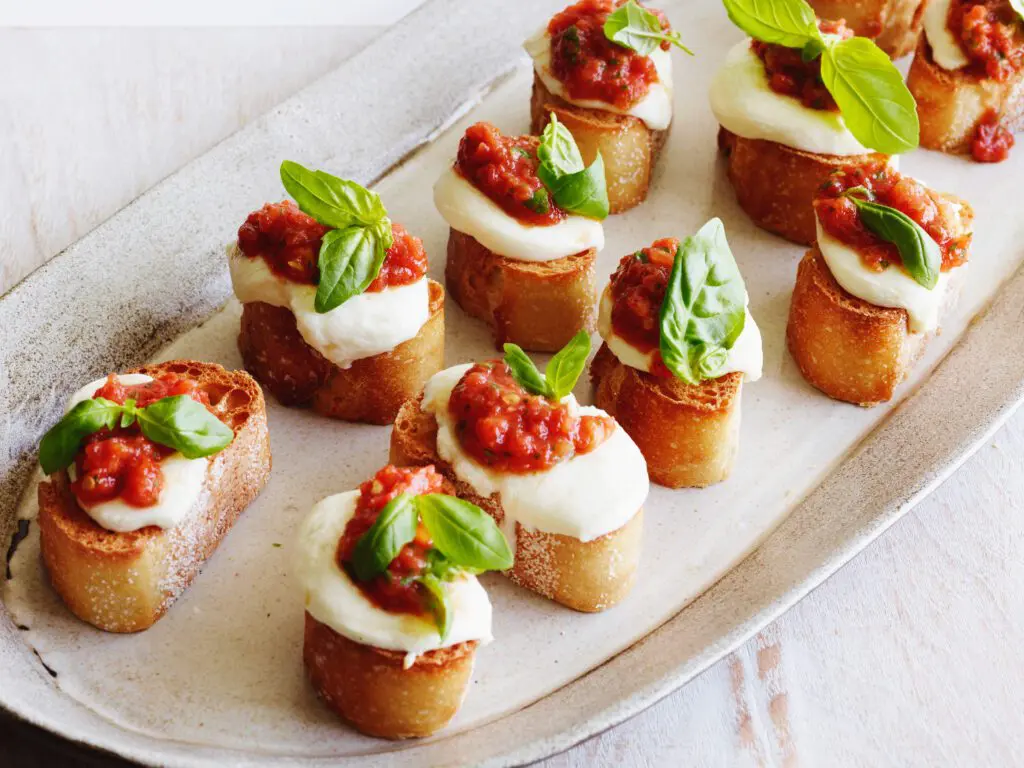 Italian bruschetta is a delicious and very popular option! An easy finger food that everyone enjoys!
Bacon Wrapped…
It is definitely a long lasting trend to bacon wrap foods for wedding appetizers. There are so many options; bacon wrapped shrimp, bacon wrapped scallops, bacon wrapped cream cheese. What can't be bacon wrapped?
Stuffed Mushrooms
Stuffed mushrooms are a great option to customize and make your own! Mushrooms can be stuffed with anything from potatoes and cheese to rice and peppers!
Deviled Eggs
Deviled eggs are another classic that is sure to please almost anyone. Simple yet delicious!
The best thing about appetizers is that they can be whatever you'd like them to be. Whether sweet or savory, your caterers or chefs can create anything you could desire! Make your wedding stand out with amazing and fun food choices, have your guests saying, "I can't wait to see what's for dinner!".