Seasonal Wedding Color Inspiration
Picking your wedding colors might be a stressful task. Do the blue bridesmaid dresses match the rustic venue? Do the ties that the groomsmen are wearing match the elegant silver and white atmosphere? Guests always notice the color patterns surrounding them at weddings and with these color combinations they will be left in amazement with how you perfectly matched your wedding colors to the desired season. Here's a helpful guide that can help you pick gorgeous wedding colors that go along with each season that you will love!
Fall Colors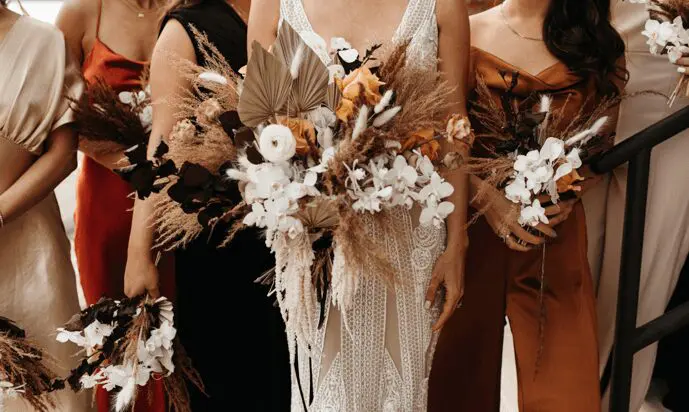 Some gorgeous options for a fall wedding would be colors like burnt orange, burgundy red, tan and amber. Imagine you're having your wedding where the trees outside are changing beautiful colors and you can match your bridesmaid dresses or floral arrangements to them. In a rustic venue with a fireplace or a 3 seasons room is where you and your guests can relax with the fall vibes surrounding you.
Winter Colors
So many colors go with a winter wedding but here are just a few ideas; blues, grays, silvers, purples etc. The snow is falling outside and you get to experience a breathtaking wedding full of all the colors that remind you of winter. People forget how much of a beautiful time winter is to have your wedding, don't let the cold stop you from choosing this season for your special day. Imagine an elegant venue that perfectly matches your desired color combinations for winter!
Summer Colors
Summer is such a stunning season to have your wedding in. Your guests can have fun inside your venue and also outside! The grass is green and the sun is out, how perfect. The color ideas for summer are endless. From pinks & yellows to greens & blues, it's all up to you! You and your bridesmaids can hold gorgeous pink bouquets with pops of color while wearing dazzling light pink dresses.
Spring Colors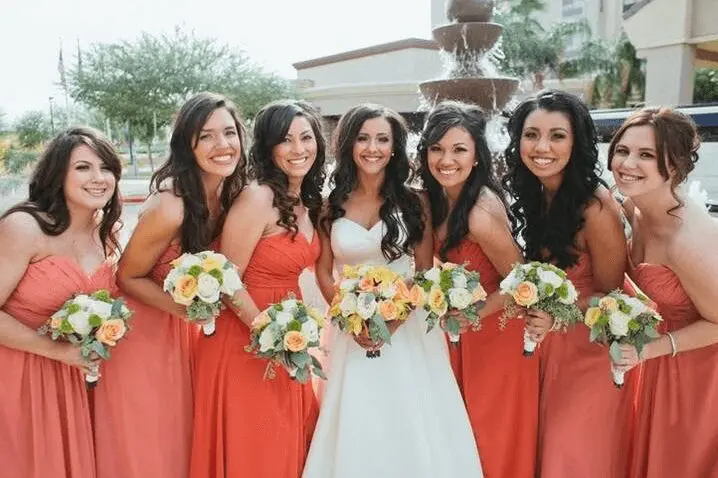 Some ideas for color inspiration during a spring wedding would be yellows, oranges, reds and pinks! Imagine the flowers are blooming and you step outside to see the nature around you is matching the bridesmaids dresses and decorations you chose! The light airy colors will pair perfectly with the bright and breezy weather.