Jamie & Heather Heal | 5.20.2022
What was your color palette? Why did you choose those colors?
Boujee camo: Dark green, gold, and terra-cotta. Jamie wanted camo, and my favorite color has always been dark green. So we compromised, and came up with that color scheme
What was the inspiration for the look and feel of your wedding?
We are both outdoor people, and love nature and being outdoors.So we wanted something that would reflect that side of us.
Why did you choose to host your wedding at Celebrations on the River?
We absolutely loved the view and location. While we were dating, we spent a lot of time on the river. It's where we really got to know each other. So it was only fitting that we fell in love with each other on the river. We come full circle, and have our day, on the river.
What was your favorite moment of your wedding day?
There were so many. Just the love and support and joy on our friends and families face. The day neither one of us thought would ever happen for us, was actually happening. I think my all time favorite moment was when my cousin and her friend surprised me and came all the way from Louisiana. My sister and her husband were the only ones who knew they were coming.
Would you change anything if you could do it all over again?
Not really, maybe just making time slow down a little, so we could enjoy the day longer.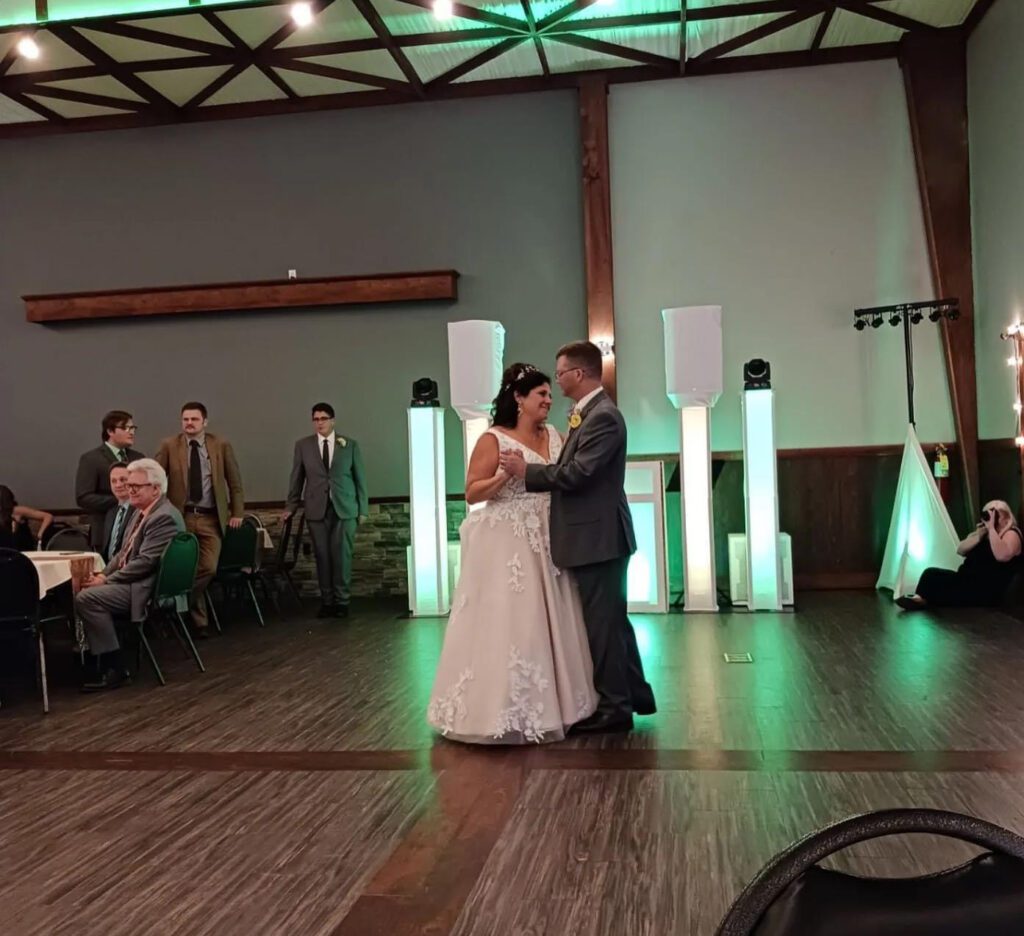 What was one thing you obsessed over, but realized it did not matter?
That my wedding party had everything they needed to get ready, and we're having fun. I can't count how many times my personal attendants told me to sit down and relax. They've got it under control.
What advice do you have for future couples planning their weddings?
Don't try to take everything on yourself. Have your wedding party help you with the planning. I started buying small things as soon as the date was set, and gradually bought through the planning process, so the expense wasn't as big all at once. Remember to just breathe and relax. Things will come up, but everything will work out. And enjoy your day. It goes by so fast.
How did you manage your guest count?
We stuck to the number we set as much as possible. But allowed for a few over if needed.
Who were your vendors? (DJ, Photographer, Flowers, Hair/Makeup, Dessert, etc.) How did you choose them?
D.J: D.J. Brettly ( highly recommend, absolutely amazing) after reading several reviews, and his about him page, I knew he was the one.
Cake: celebrations on the river: because after taste testing the cupcakes, and deciding, they were the best cupcakes I've ever had.
Wedding dress: Wedding Tree, they had the best selection and best reviews
Bridesmaids Dresses: David's bridal. Because they had the exact colors I was looking for, and with my bridesmaids being from all over, it was easier to go with them.
Groom and Groomsmen: Mens Wear house. They were coming from all over too, so it was easier to go with them
Photographer: Wildwood Portrait Studio: it's my cousin's business.
Makeup and hair we did ourselves.