Hunter & Lydia Pairolero | 5.28.2022
What was your color palette? Why did you choose those colors?
Marine Blue, Ivory, Blush Pink, and Black. Lydia chose blue blue because it is her favorite color and Hunter wanted to wear a black tux. The ivory and blush were chosen to bring more of a spring feel to the wedding.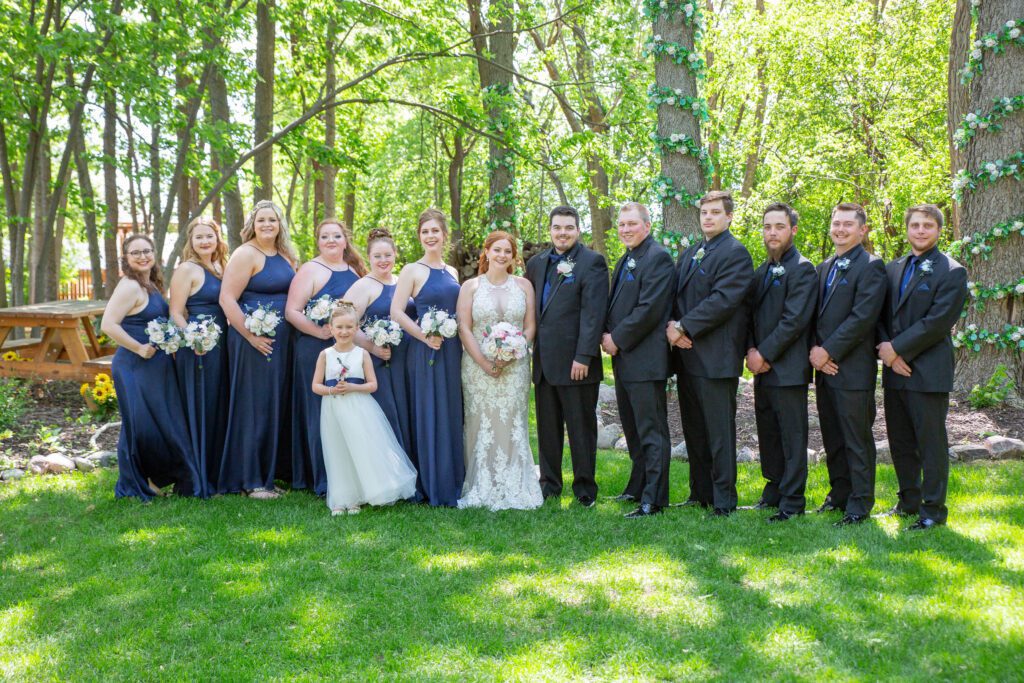 What was the inspiration for the look and feel of your wedding?
We wanted an elegant and romantic feel to our wedding with touches of bling!
Why did you choose to host your wedding at Celebrations on the River?
We chose Celebrations on the River because of the beautiful venue and the convenience of choosing between 3 all inclusive wedding VIP packages. Also, the staff was incredibly helpful and accommodating!
What was your favorite moment of your wedding day?
Hunter's favorite moment was at the first look when he turned around and saw Lydia in her wedding dress. Lydia's favorite moment was listening to Hunter recite his vows to her.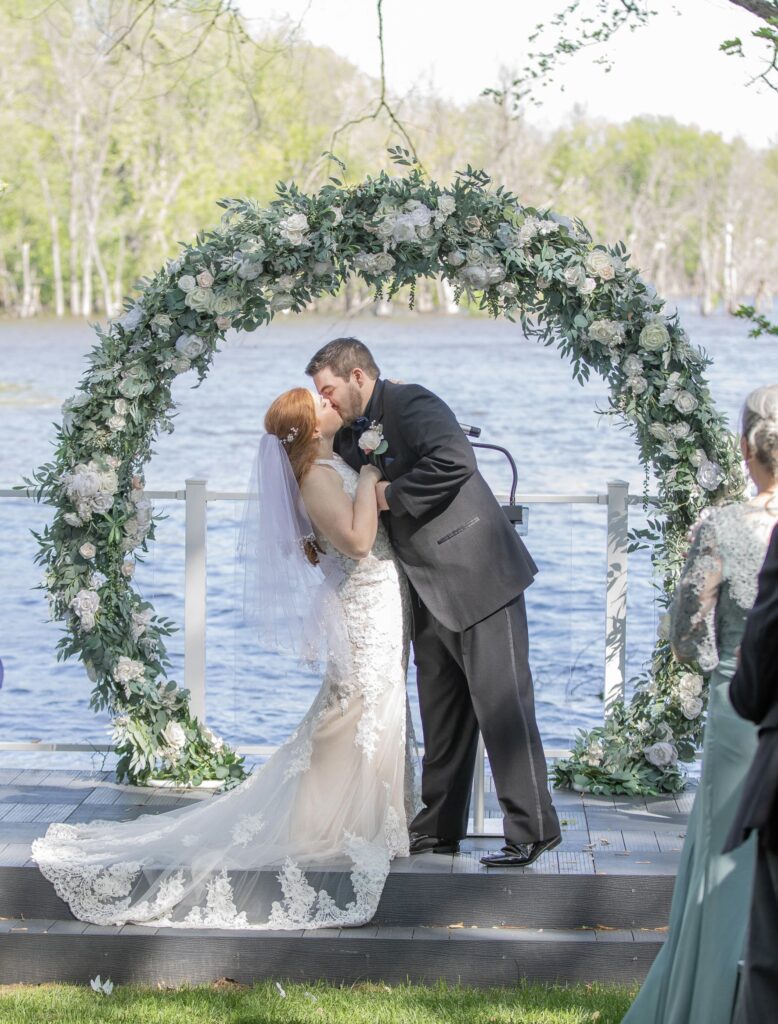 Would you change anything if you could do it all over again?
If we were to do it over again, we would have picked one of the bigger venue rooms so we could have invited more family and friends. Also, we ended up not saving the top tier of our wedding cake. Looking back we wish we would have saved some to enjoy later.
What was one thing you obsessed over, but realized it did not matter?
Lydia obsessed over having a photo booth. She had been to a ton of weddings that had one and loved how fun they are. In the end, she didn't miss having the photo booth and felt that the funds were better invested elsewhere.
What advice do you have for future couples planning their weddings?
Stick to your budget and don't stress the little things! Your special day will fly by in the blink of an eye so take time to soak in every moment. Remember the day is about you and your significant other!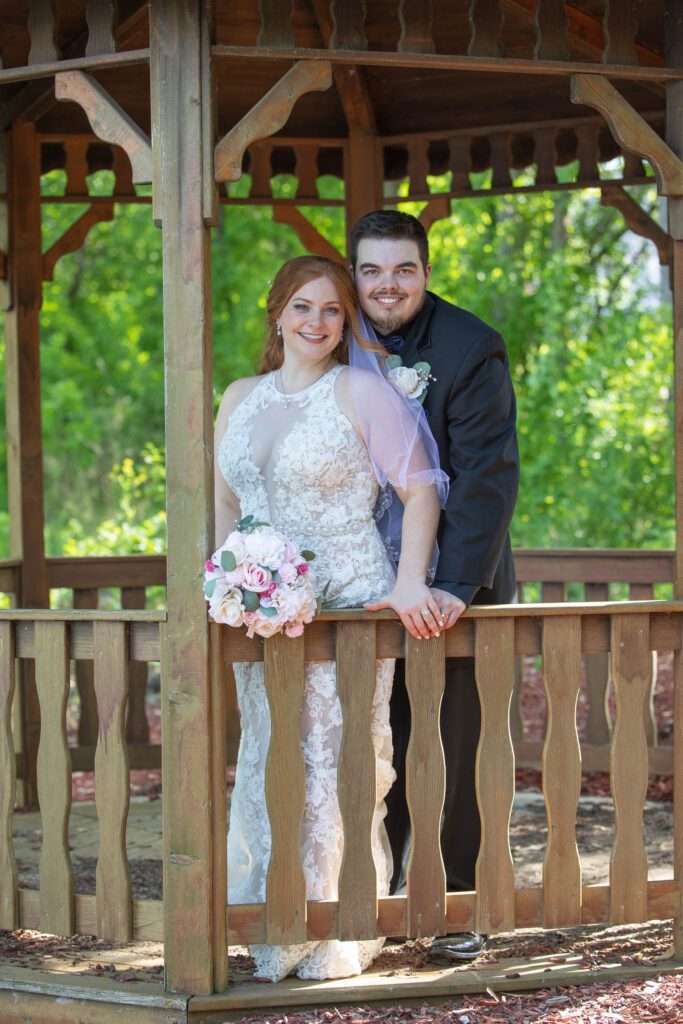 How did you manage your guest count?
Choosing one of the smaller venue locations, we had to narrow down our guest list. We prioritized immediate family and close friends for our wedding.
Who were your vendors? (DJ, Photographer, Flowers, Hair/Makeup, Dessert, etc.) How did you choose them?
DJ: Neilix: Neil Kamrowski (He was super personable and we loved his energy)
Photographer: Jordana Snyder (Her website had gorgeous photos and was awesome to work with) Flowers: We made them ourselves
Hair: Jennifer Sturgis (Ann and a close friend highly recommended her services)
Makeup: Evonna Kostka (My maid of honor is great at doing makeup and offered to do mine for the wedding)
Dessert: Crumbtastic Cakery (We took her business card at the taste test event at Celebrations and her cakes were so delicious we had to have her do our wedding cake!)