Amanda & Erik Woxland
10.8.21
What was your color palette? Why did you choose those colors? Teal and Burnt Orange. Gave us an elegant fall vibe that was unique.
What was the inspiration for the look and feel of your wedding? We wanted a fall vibe but not rustic. Fall with glitz and glam is what we were going for.
Why did you choose to host your wedding at Celebrations on the River? It was absolutely beautiful. The chandeliers, the colors of the room, the layout, the ceremony space, the lighted trees. Everything. I looked at one venue and booked immediately. Also with my husband and I being extremely busy at work and working long hours and different shifts the VIP package was perfect for us.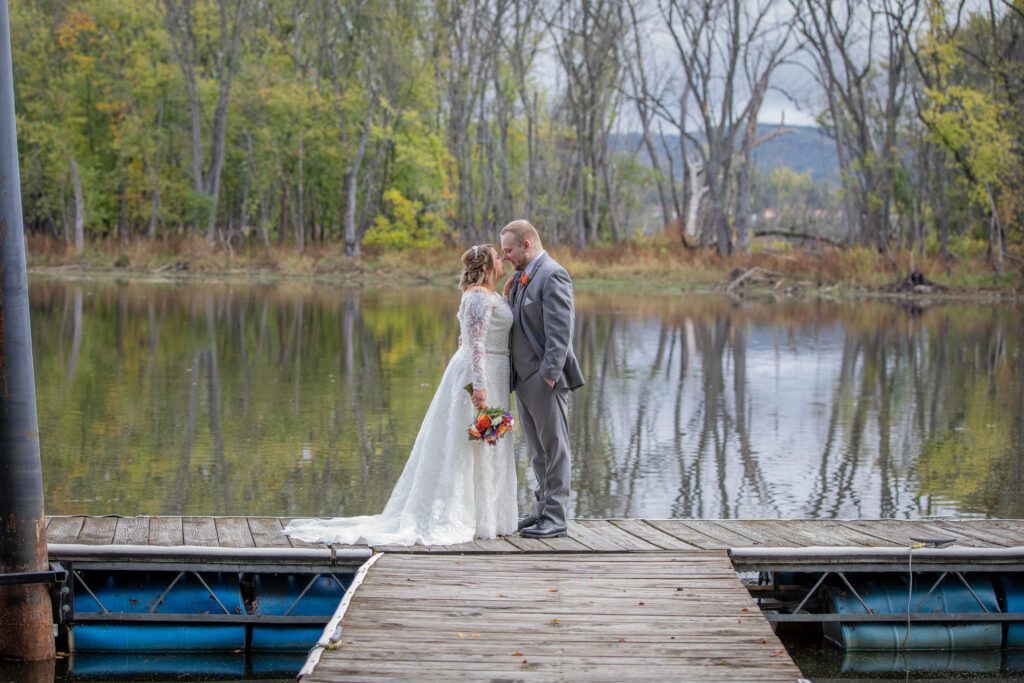 What was your favorite moment of your wedding day? Having our first look outside by the river with the trees and the lights. It was extremely special and beautiful.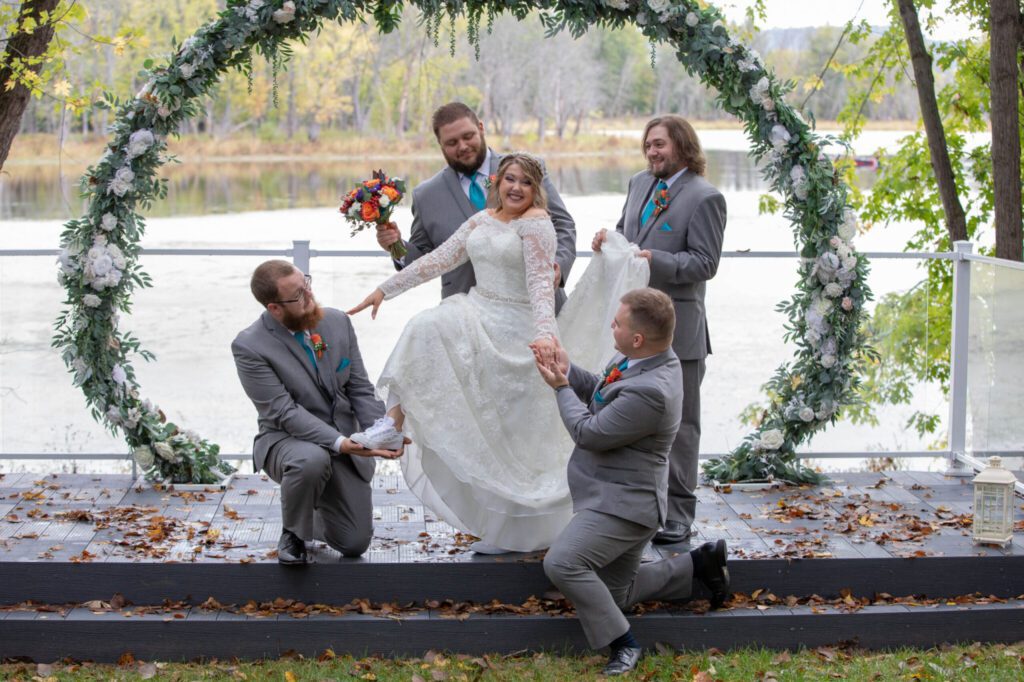 Would you change anything if you could do it all over again? No! Everything was perfect!
What was one thing you obsessed over, but realized it did not matter? Color of table runners! Lol!
What advice do you have for future couples planning their weddings? Slow down and take in the moment. You spend years planning every detail and it's over in a flash!
How did you manage your guest count? Reminding ourselves that it's our day and yes we would love to make everyone happy but you need to stay in budget and not invite outside of your means to make others happy.
Who were your vendors? (DJ, Photographer, Flowers, Hair/Makeup, Dessert, etc.) How did you choose them?
Metropolitan Salon and Spa