Winter Weddings | Pros And Cons
With so many couples getting engaged during the holiday season, it's no surprise they end up getting married in the winter. There are plenty of pros to getting married in the winter as well as cons. I'm definitely a fan of winter weddings which is why I created my top 5 winter wedding ideas for you. I have also listed some pros and cons to having a winter wedding. Therefore, you can see both sides before making your decision.
Winter Wedding Pros
• It may be easier to book your ideal wedding venue. Since it's not the height of the wedding season you might have more options.
• You may have more negotiating power with all of your wedding vendors.
• You can have a holiday-themed wedding to make your wedding more festive.
• It may be cheaper for your guests to travel from out of town.
Winter Wedding Cons
• The weather is unpredictable
• Your outdoor options are limited
• Planning your sunset pictures will be much earlier in the day
• Your honeymoon trip might be more expensive depending on your destination
1. Pick a Venue That Brings the Outdoors Indoors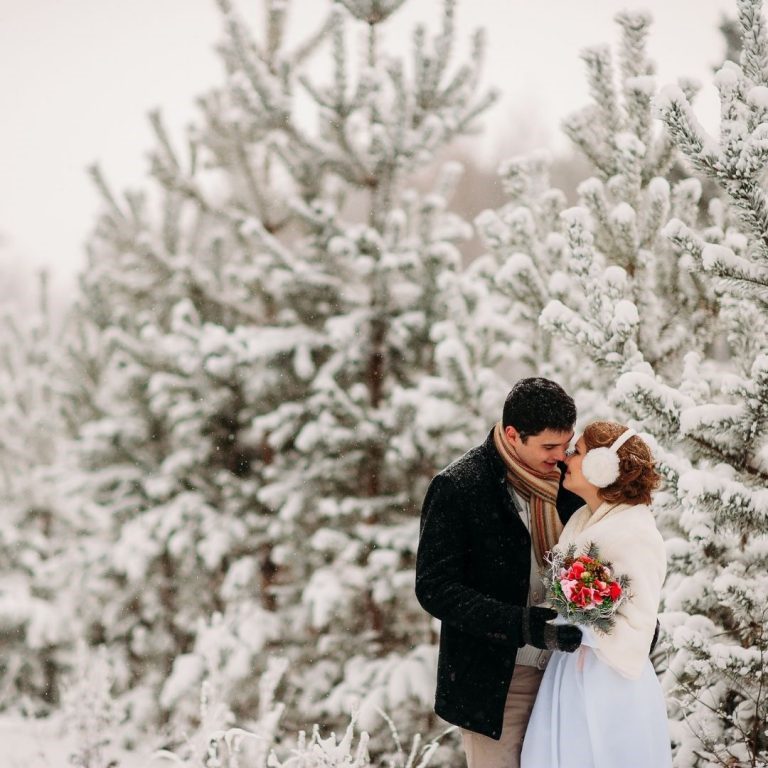 Just because it's cold outside doesn't mean that nature isn't still beautiful during the winter. Especially if you pick a rustic location that is most probably going to have snow around. A winter wonderland-themed wedding is about as majestic as it gets. So pick a venue upstate or in NJ close to a ski resort. This way you can probably count on having snow-capped mountains in your wedding photos.
2. Have a Hot Chocolate Coffee Station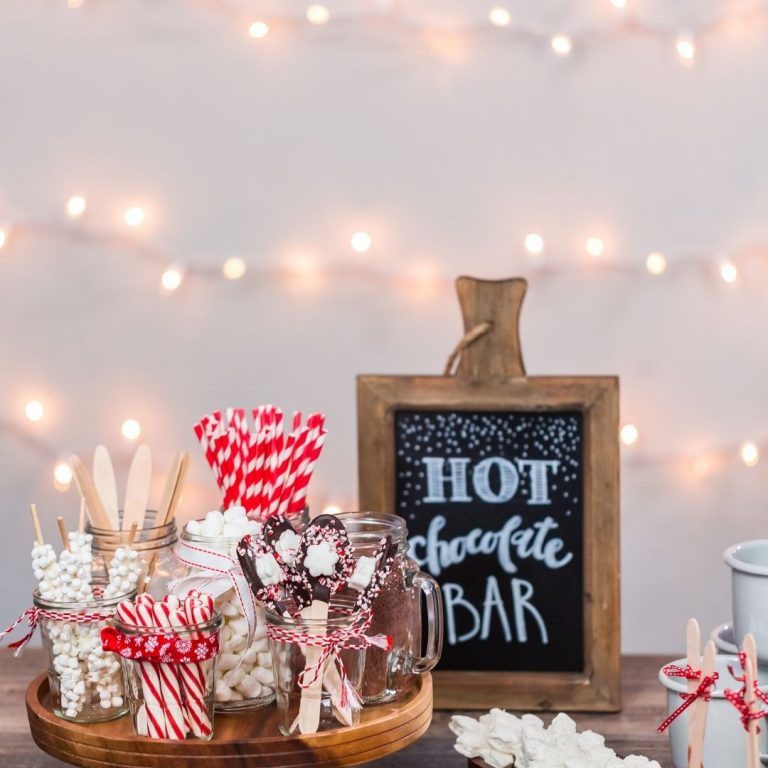 When it comes to the little things, hot chocolate makes it to the top of that list. How SIKED will your guests be to be able to sip on some hot chocolate alongside their coffee with desert. You could also offer it during cocktail hour. Regardless of when you offer this sweet treat, it's sure to be a hit!
3. Pine Cone Decorations For Your Wedding Cake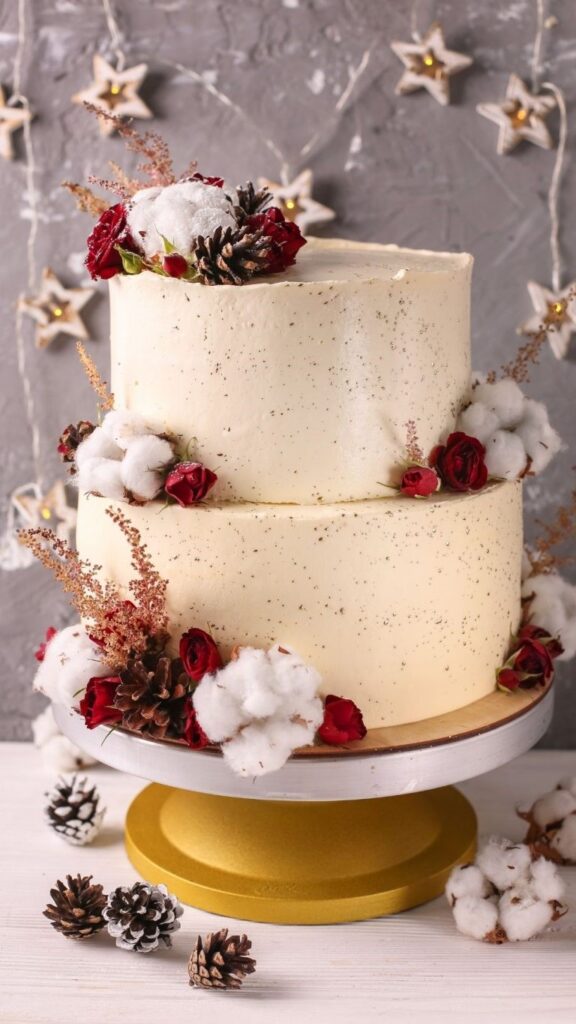 Cake cutting is one of those purely fun formalities with no stress. Imagine if you also get to pick off pine cones from your wedding cake! Seems like pure kid fun not to mention an ideal photo moment! Accentuating bold colors like red against a white cake is also a nice touch. Lastly, it will embrace the winter season in a stylish way.
4. A Fireplace and Bonfire Will Bring a Cozy Vibe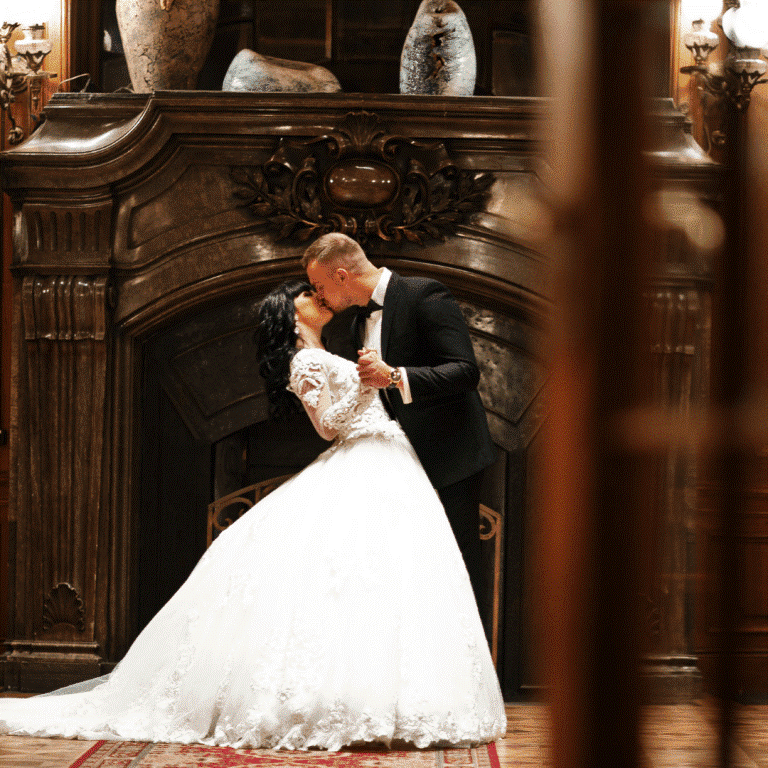 Nothing says winter like a cozy fireplace. Fireplaces are also the perfect backdrop for those wedding pictures! Your guests will also appreciate the extra warmth while sitting around drinking those hot chocolates! See, these tips come together in the most ideal ways! Lastly, a bonfire in an outdoor area will give guests a nice area for those smoking breaks!
5. Hiring a Lighting Vendor To Work With Your Florist To Create a Winter Wonderland Look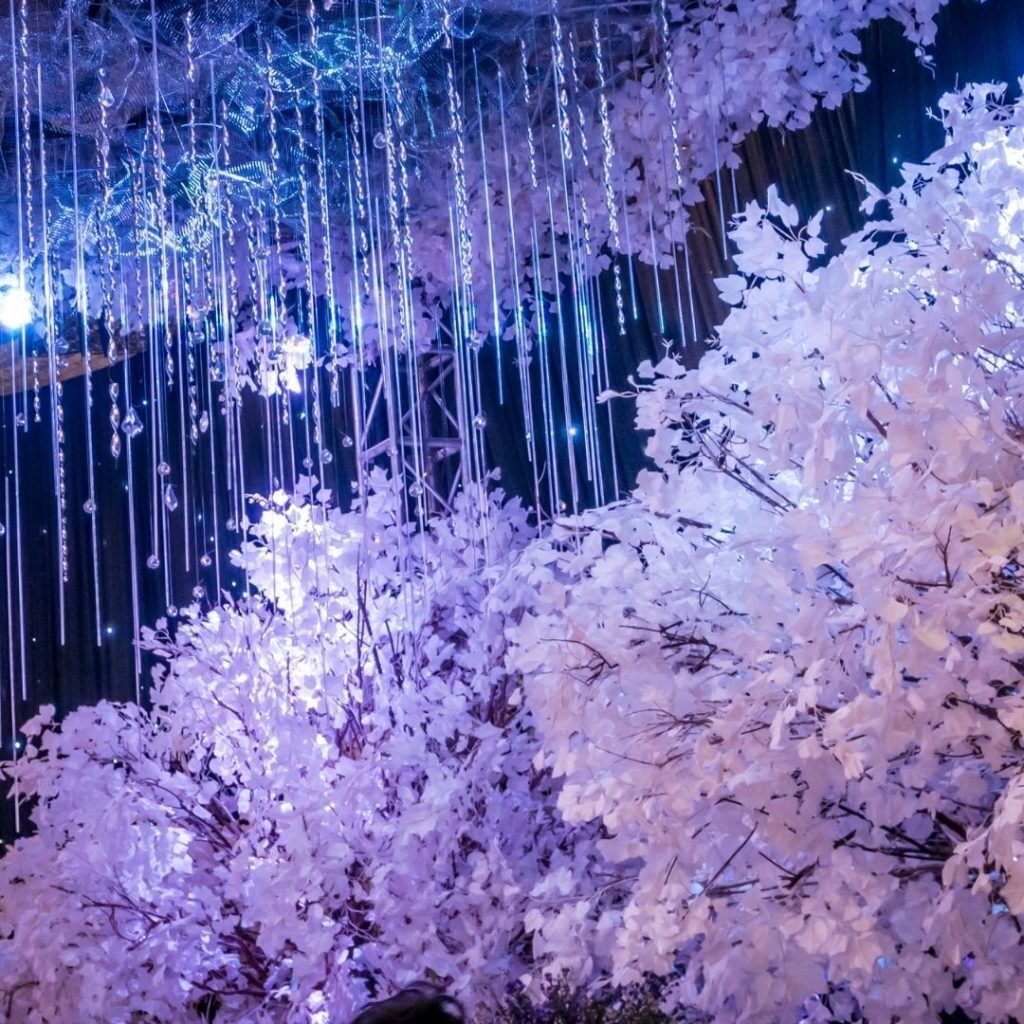 A good lighting vendor can create a winter wonderland look to your wedding reception room. We have a great vendor that we work with. Contact us here to find out our packages and to get a quote. With the right lighting to highlight your winter floral choices, you can have the perfect winter wonderland look. Lastly, you won't have to go upstate if your heart is set on having a city wedding.